Senior Bishop urges church to respond to new challenges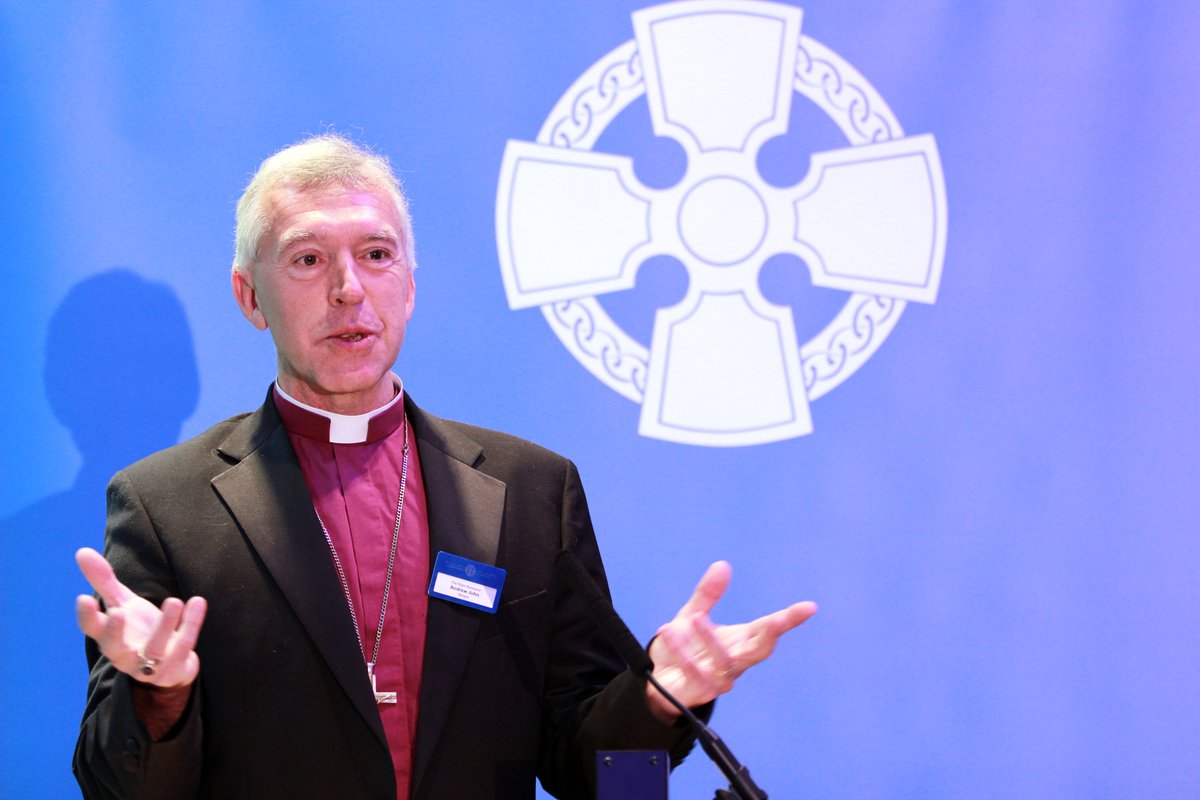 The Covid pandemic had changed the "landscape of life" and raised questions about what was essential in a way hardly seen before, the Senior Bishop of the Church in Wales said today (Sept 6).
In his keynote address as President of the Church's Governing Body, at the start of its two-day meeting, Bishop Andy John urged the Church to look for God in the changing world and respond to new challenges.
The impact of Covid on the economy and our national well-being had been profound, he said. He thanked all those who had cared for others in nursing and care homes and hospitals, and praised churches for being "light on their feet", discovering new, online ways of being church and finding innovative ways to serve the community.
External events had always shaped Christian purpose, he said, stressing,
"What is significant has never been the size of the challenge but the scale of the faithful response."
Bishop Andy, who is also the Bishop of Bangor, warned that organisations failing to adapt to changes ran the risk of "fossilization".
He said, "Being incapable of responding to new challenges means a lack of freedom to discover what God is doing all around us. We can imagine what kind of church we would have been had our forebears remained ambivalent about slavery and not developed a fuller understanding of the value of humanity made in the image of God. Or what would we have been had we not grasped the matter of women being called to the priesthood and episcopate?"
Addressing members concerned about a Bill being debated at the Governing Body meeting to authorise a service of blessing for same-sex partnerships, Bishop Andy acknowledged a change would be painful for those who regarded it a departure from Christ's word.
He said, "But every development is to some degree a departure; something changes whenever there is a new expression of practice. And even when such a change appears consonant with a stated position, it is nevertheless a change. When the church changed its position on forbidding meat with blood in it or saw that slavery in all and any form was wicked, there was change.
"The 'authority of the eternal yesterday' must not be a millstone around our necks but provide a basis for a courageous embrace of what God is doing in the world around us. Mission always lies at the heart of faith. And being alive to God, to what might happen next, is part of remaining curious and open to new opportunity."
The Bishops, he said, were in the process of addressing deep issues of the future of the Church – both its structure and mission – to ensure it was mission focused and fit for purpose.
He praised the Church in Wales' transformation of its traditional parish system into Ministry and Mission Areas. The new platforms kept what was good about parishes while also allowing new expressions of church to be embraced, he said.
"As diverse expressions of church become more normal, there will be new questions still about how we grow vocations - to the priesthood, and also lay leaders who will offer the support and direction needed. But we ought to be in no doubt that the hybrid, mixed ecology (or economy) of church life is here to stay and is across the whole of Wales."
Urging members to look for God through the changes happening around them, Bishop Andy concluded, "To see our task like this is to be open to what God has prepared for those who love him.
It is to see the task through Christ's eyes and to be set free to do what is truly important."
The Governing Body is meeting on September 6 at the International Convention Centre Wales and on September 8 online. The meeting will be live-streamed via a link on the Church in Wales website and YouTube channel