New Calendar and Collects book updated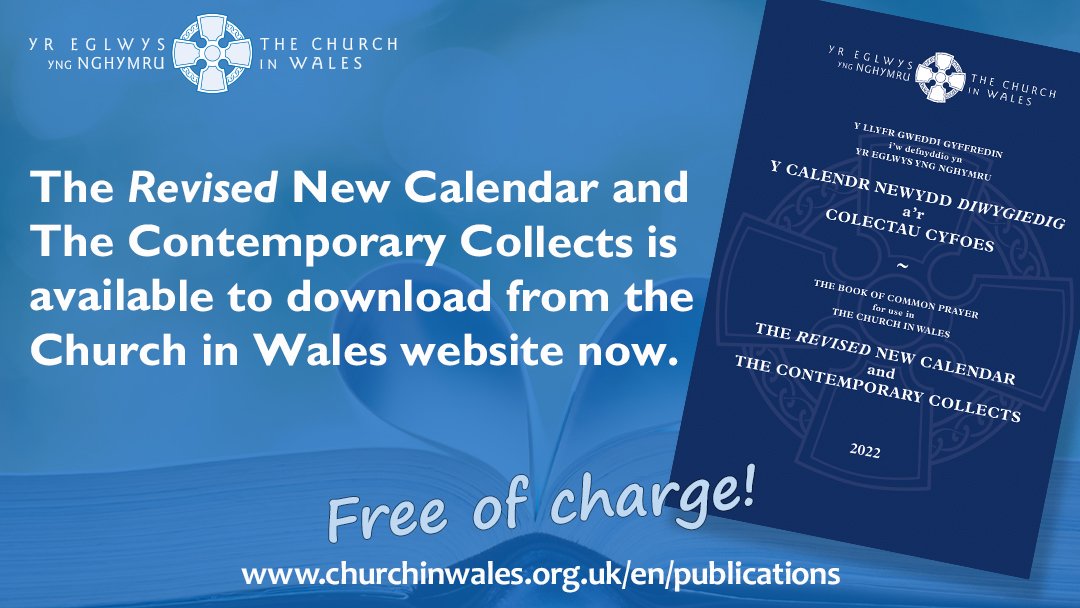 The Revised New Calendar and The Contemporary Collects is an updated version of the 2003 book, The New Calendar and the Collects.
The liturgy within the book is the same except for a few minor errors within the text, additional texts that has been added since the original book was published, alterations made to celebration dates and showing the Contemporary Collect only. The Hagiography of some of the Saints has been updated to help give a greater understanding of the Saint.
An example of the additional text is the celebration for Bridget of Sweden on 23rd July or an example of where the dates have changed for a celebration would be Cadoc, moved from 24 January to 25 September.
The book is published as a downloadable PDF which has links throughout the book to help with the navigation.
The Revised New Calendar and The Contemporary Collects
Download here