Join in climate justice relay to COP26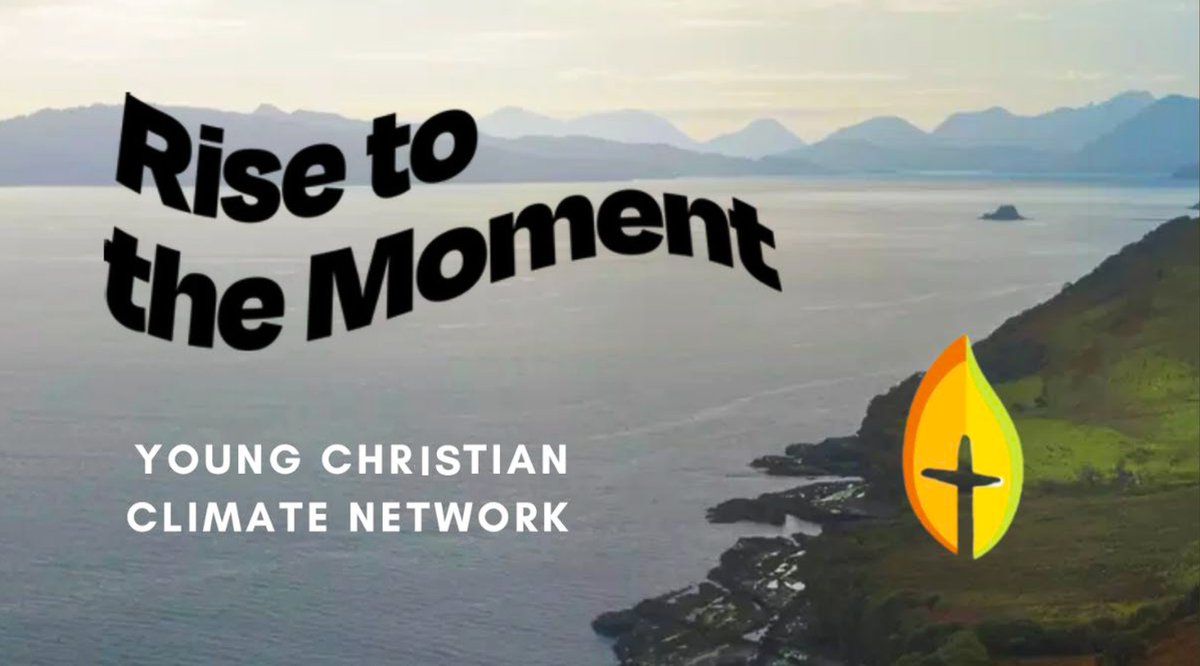 Young people will be striding out for climate justice in the Welsh leg of a 1,000 mile relay to Glasgow ahead of the UN COP26 summit.
People of all ages are invited to join them on the 10-day walk which begins in Swansea on July 3 and ends 125 miles later in Bristol on July 12. It is part of a UK-wide relay to Glasgow, organised by the Young Christian Climate Network, which began during the G7 Summit in Cornwall last month.
Walkers will pass through Margam, Blackmill, Penrhys, Llantrisant, Cardiff, Newport, Magor and Chepstow, stopping off at churches, including two cathedrals, and schools on the way.
The event will be launched with a prayer breakfast at St Thomas' Church, Swansea, and a virtual 'sending off' by the Bishop of Bangor, Andy John, who is the Church's senior bishop.
From there they will head to Cardiff, meeting school children at a reception at Llandaff Cathedral and walking with them to the city centre. At the Cathedral there will be an exhibition of climate postcards made by the children.
At Newport Cathedral, walkers, joined by students from St Teilo's Church in Wales High School, will be welcomed by the Dean of Newport, Ian Black, and take part in a Q&A climate session with local politicians, the Bishop of Monmouth, Cherry Vann and Julia Edwards, the Church in Wales' Climate Champion who will talk about her experience of climate change in the Pacific islands region. The event will be live-streamed on Newport Cathedral's YouTube channel.
Cathedral choristers will welcome the walkers with the song 'Gee Seven', written for children by Sir Tim Rice and Peter Hobbs for the G7 Summit in Cornwall with a strong message for world leaders. Some of the walkers will be having a sleepover at the cathedral before beginning the next leg of the relay to Magor.
In Magor they will be welcomed with a service at St Mary's Church and in Chepstow with a service at the Priory Church of St Mary.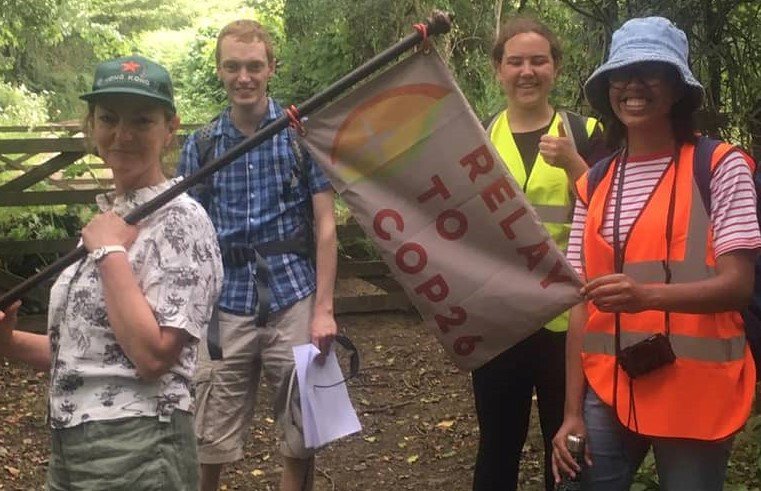 The Bishop of Bangor, Andy John, who is the Church's Senior Bishop, says, "I'm inspired by this venture which shows young Christians spearheading this bold challenge and arguing for a better future for us all.
We are facing not just a climate emergency but an issue of climate justice, which means a world-wide approach is needed to protect the most vulnerable.
"Of course you don't have to be young or Christian to take part and join in – everyone is welcome, every voice counts."
Rachel Mander, the relay co-lead for YCCN says the walk is "decade-defining opportunity to make a stand".
She says, "We stand in solidarity with people and places that are being plunged into debt and poverty because of climate change. More carbon emissions means more disease, more food insecurity and more poverty. We will be in our 30s when the world reaches 1.5 degrees warming. We will not let the UK government host summits on our doorstep only to hear more talk and no action. We believe it's time to make decisions which protect people not bank balances, to decide that no country will go into debt tackling climate change. It's a decade-defining opportunity to make a stand."
Spread the word on social media with the hashtag #RiseToTheMoment
Route through Wales
You can walk any part for however long you chose. Most days will start at 9am and have a lunch break between 12-1pm, we recommend you bring a packed lunch. Walkers of any age are welcome but under 18s must be accompanied by an adult.
If you don't want to walk but would still like to be involved, you could sign up to be on-call support. You would transport bags on the day and help out if a walker gets injured and needs to be transported off route. Find out more about the role here.
Day 1: 03 July
From Swansea to Margam Abbey
Start location: St Thomas' Church, Swansea – 9.30am
Join in a prayer breakfast to launch the walk.
Day 2: 04 July
From Margam Abbey to Pen Y Fai and Blackmill
Day 3: 05 July
From Blackmill to Penrhys

Day 4: 06 July
From Penrhys to Llantrisant
Day 5: 07 July
From Llantrisant to Llandaff Cathedral and Cardiff

Day 6: 08 July
Walk the 13 miles between Cardiff and Newport, starting at 8am from St John the Baptist Church, Cardiff, with breakfast at St Teilo's CiW High School and ending with a welcome event at the Cathedral.
Joining the Q&A climate session will be the Bishop of Monmouth, Cherry Vann, the Church's Climate Change Champion, Dr Julia Edwards, Jessica Morden, MP Newport East, Rhianon Passmore, MS Islwyn, John Griffiths, MS Newport East, Jayne Bryant, MS Newport West, Mat Feakins, Chair of Monmouthshire County Council.
Day 7: 09 July
Walk the 12 miles between the Cathedral and Magor, stopping in Nash, following the costal path with a welcome service in St Mary's Magor.
Day 8: 10 July
Walk the 10 miles between Magor and Chepstow, stopping in Caldicot, with a welcome service at St Mary's Chepstow.
Day 9: 11 July
Walk the 12 miles between Chepstow and Bradley Stoke, starting with a breakfast BBQ and being accompanied by local school children to wave the main group off over the bridge.
Day 10: 12 July
From Bradley Stoke to Bristol
Christian Aid Cymru
Christian Aid Cymru is supporting the walk. Watch their film here.