Climate Sunday galvanises churches' commitment to change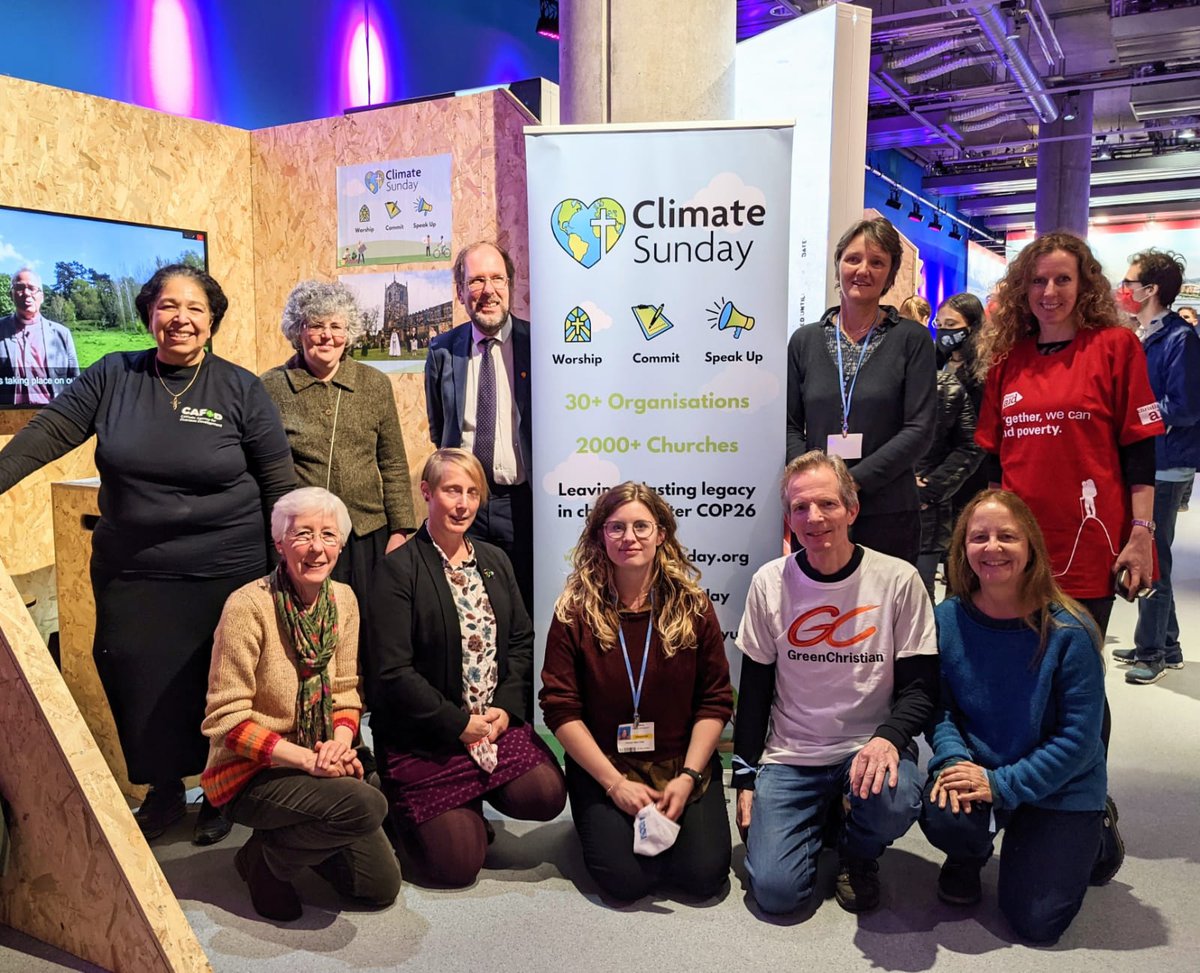 More than 2,000 churches across the UK have taken part in a year of action on climate change.
They held a Climate Sunday service and made commitments to continue action on climate change in the future.
The Climate Sunday coalition of 31 Christian denominations and charities, including the Church in Wales, announced the final numbers of participants and commitments in its year of churches' action on climate change at the start of the COP26 climate summit in Glasgow.
Representatives of the participating organisations gathered at the one-day Climate Sunday exhibition to affirm their commitment to accelerated action on climate change and to press the UK Government and other national leaders to put the world on a course to stay below 1.5 degrees of heating.
The Climate Sunday initiative motivated hundreds more churches to sign up to one of four pre-existing church greening schemes, taking the total number of participating churches past the 5,000 mark in the week before COP26. And at least 747 local church representatives have signed the Time is Now Declaration (joining a total of 192,230 signatory from across the public sector). This calls on the UK Government, in their role as chair of COP26, to be much more ambitious in seeking faster and deeper global emissions cuts, the delivery of long-promised finance to help poorer countries adapt to the climate disruption, and a green economic recovery from Covid.
Andy Atkins, chair of the Climate Sunday coalition and CEO of A Rocha UK said, "This surge in Churches' action - across the UK, across the traditions, from small chapels to Cathedrals - demonstrates that local Christian communities are increasingly prepared to take bold action to address their own contribution to climate change. They now expect the UK government to lead boldly at COP26, and to get the UK's house in order soon after, whatever other nations will or won't commit to. In the critical decade ahead, UK churches will be a major national community holding government to account on its climate responsibilities."
Revd Gethin Rhys, policy officer of Cytûn (Churches Together in Wales) added, "Churches of all denominations in Wales held Climate Sunday services, many with local ecumenical partners, and pledged to reduce their own impact on the environment and nature. Their calls on the UK and Welsh Governments are therefore asking governments to do what churches are already doing. These calls have been passed on at COP26, and I know that churches will be praying fervently for a positive and life-affirming outcome to these negotiations, as well as continuing their own commitments into the future."
Over the past year, the Climate Sunday initiative has encouraged churches to worship, act, and speak up on climate change. At their Climate Sunday service, congregations have been encouraged to deepen their understanding of the science of climate change, and the theology of action on it; to make a commitment to ongoing action in their own place of worship and community (such as getting involved with one of the available church 'greening schemes', such as A Rocha UK's Eco Church); and to speak up and use their democratic voice to urge the UK government to take much more adequate action by signing the Time is Now Declaration organised by the separate Climate Coalition.
Meanwhile, on the eve of mass rallies in cities across the world on 6 Nov – including here in Wales – church leaders in Wales unite to call on world leaders to take decisive action for climate justice. Watch their film here: