Archbishop of Wales & Bishop of Bangor
The Most Revd Andrew John, Archbishop of Wales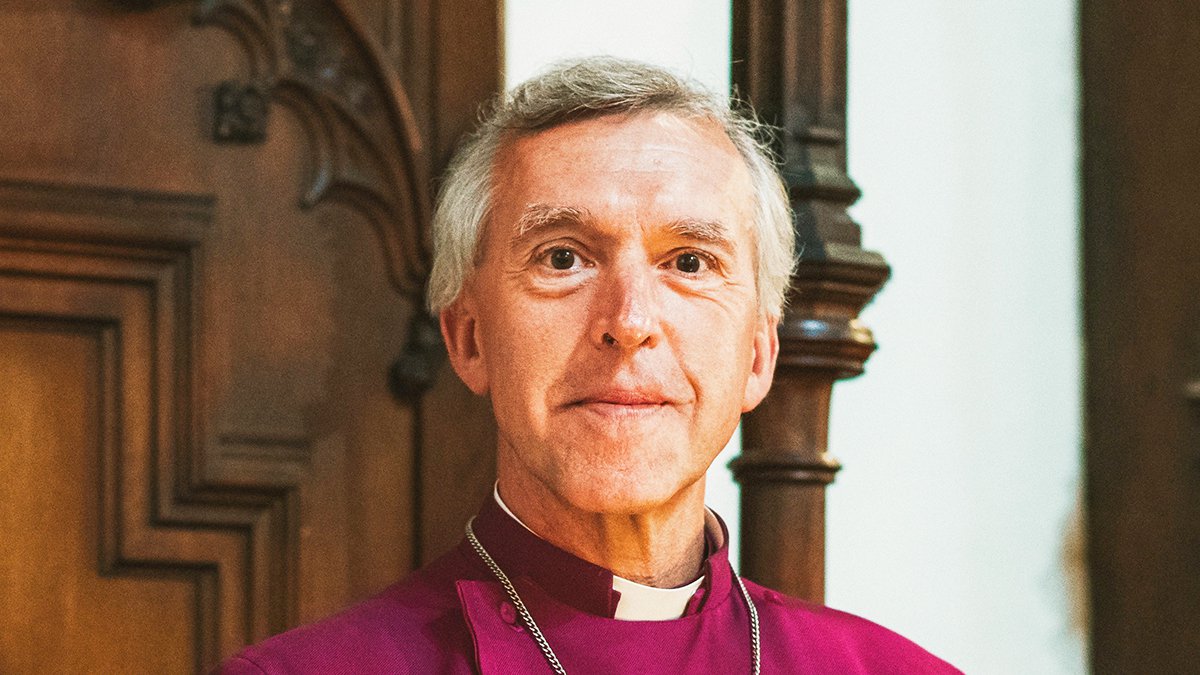 Archbishop Andrew grew up in Aberystwyth. He went to Ysgol Penglais and graduated in Law at the University of Wales, Cardiff, in 1986 and in Theology at the University of Nottingham in 1988. He also gained a Diploma in Pastoral Studies in 1989 at St John's College, Nottingham. He was ordained as a deacon in 1989 and as priest in the Diocese of St Davids in 1990 and served all his ordained ministry until his election as Bishop of Bangor within that Diocese. He was a curate in Cardigan, Y Ferwg and Mwnt from 1989 to 1991 and also in Aberystwyth from 1991-1992. He then served as vicar in the Rectorial Benefice of Aberystwyth from 1992 to 1999. Andy was appointed to the parish of Henfynyw with Aberaeron and Llanddewi Aberarth in 1999 – a parish which expanded in 2005 to include Llanbadarn Trefeglwys.
He was appointed vicar of Pencarreg with Cwman and Llanycrwys and Archdeacon of Cardigan in 2006. He was elected Bishop of Bangor in 2008.
As a parish priest Archbishop Andrew chaired the Diocesan Youth Committee and served on numerous Diocesan church bodies including the Governing Body of the Church in Wales. He was also an Archbishop of Canterbury Missioner on the Springboard Decade of Evangelism Group. He was deputy and then Chair of Governors in Plascrug Primary School and Chair of Cyswllt Ceredigion (a drugs rehabilitation street agency working the Minnesota model of treatment) for a decade. As Bishop of Bangor he has continued to advise local agencies on drug and alcohol related issues
As Archdeacon of Cardigan he wrote the Evangelism Course 'Menter' and jointly produced the accompanying DVD under the same title.
As Bishop of Bangor, Andrew holds the portfolio responsibilities for evangelism, church growth, the Welsh language (he speaks Welsh) and stewardship. He served on the St Padarn's Council until June 2017.
Archbishop Andrew enjoys running, staying reasonably fit, playing the saxophone and the guitar. He is married to Naomi and has four grown-up children from his first marriage.