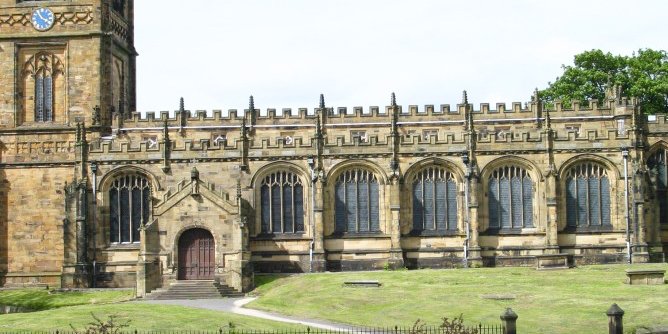 Service times
Sunday 8am Holy Eucharist
Sunday 11am Holy Eucharist
Wednesday 11am Holy Eucharist
Address
St Mary
High Street
MOLD
CH7 1BQ
Clergy
The Reverend Canon M J Batchelor

Priest in Charge
01244 550947
MartinBatchelor@cinw.org.uk

The Reverend K S Stewart

Mission Area Priest
KathyStewart@cinw.org.uk

The Reverend D J S Stroud

Priest in Charge
01352 810694
DanielStroud@cinw.org.uk
Request changes to this page
St Marys is a 15th century church endowed by Margaret Beaufort, the mother of Henry VII. This historic church continues to serve the town of Mold in North East Wales.
Hello and welcome to St Mary's the Virgin, Mold. Thank you for looking us up. You are very welcome to join us on a Sunday and in the week. For baptism, wedding and general enquiries, and to find out more about the Christian faith, you're very welcome to get in touch. Everyone is welcome to come along and try church at St Mary's Church.
Donations
If you would like to make an online donation to St Mary's then please click the Donate button and follow the instructions. Thank you all very much for all that you give to your local church. It is very much appreciated.
Donate
Churches nearby
St James
New Brighton
MOLD
CH7 6QL
St Cecilia
Mold Road
Mynydd Isa
MOLD
CH7 6XY
St Mary
Nercwys
MOLD
CH7 4EP