Wales' first police chaplain Glynne 'humbled' by honour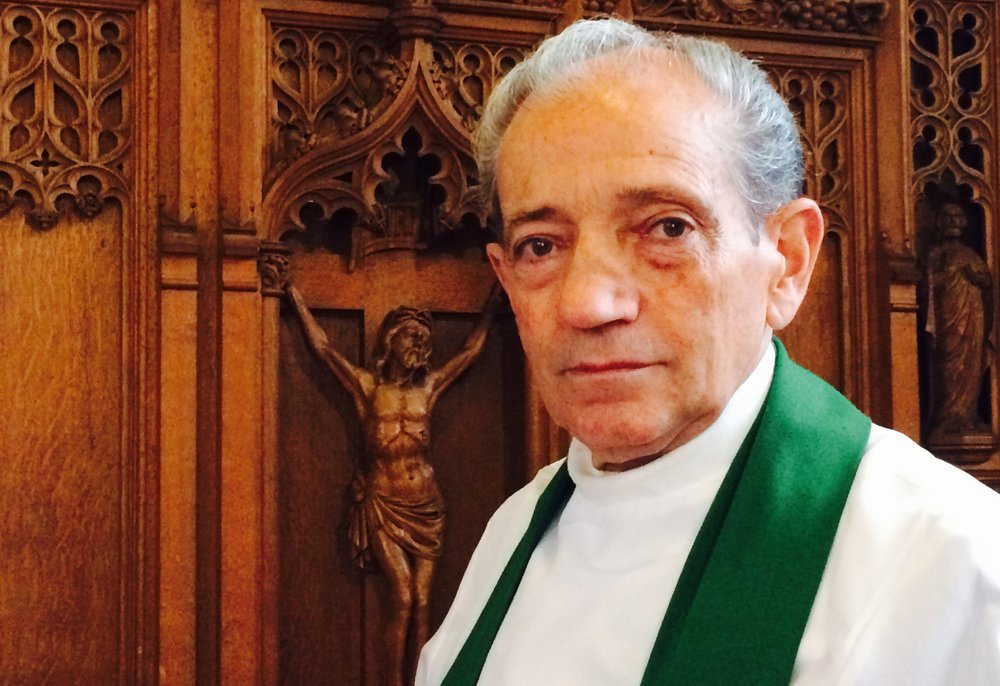 Wales' first police chaplain Rev Glynne James has been awarded the British Empire Medal in the New Year Honours list.
The award marks 63 years' public service for the former police inspector and Fleet Air Arm aircraft electrician.
"I was absolutely speechless and felt very humbled," Glynne said. "I couldn't believe it. I was very touched that people had nominated me."
Glynne, who is originally from Pembrokeshire, began his career at 18 when he was drafted into the Armed Forces and served in the Arctic, Middle East and Far East.
"I'd set my career on joining the police but also I was interested in electrical and mechanical engineering. I wanted to learn a trade and travel the world before I settled down into the police, and I had both in the Fleet Air Arm," Glynne said.
"I applied to join the police while I was in the forces and they said there was a vacancy in Swansea, we're taking you off active service. I flew home and went straight into the police.
"I came into the police in 1964, originally in Swansea Borough Police, and then in 1969 it was all amalgamated and became South Wales Police."
Glynne, 81, spent 32 years as an officer before becoming a police welfare officer and the first officially appointed chaplain the Welsh police forces.
He was also ordained as a priest in 1985 when he was a police inspector and became curate in the Parish of Gorseinon where he's served for 35 years.
"I did nine years as a welfare officer and chaplain and then I retired as welfare officer but stayed as chaplain," he said.
"In the 1990s the National Association of Chaplains to the Police was formed and chaplaincy in the police force took off at quite a pace. Although there were chaplains in the Metropolitan Police for many years before there weren't any in the Welsh police forces."
The Archbishop of Wales, John Davies, said, "I was absolutely delighted to be told, confidentially, by Glynne that he was to receive this honour, and I can now openly congratulate him. He has interwoven his faith, his ordained ministry and his secular roles in such a way as to emphasise that faith is not to be compartmentalised, but should infuse all aspects of life, and run through them like a golden thread. That his careful and prayerful support of so many others in so many ways has been recognised in this very public way is richly deserved."