Vicar co-ordinates hub to make face shields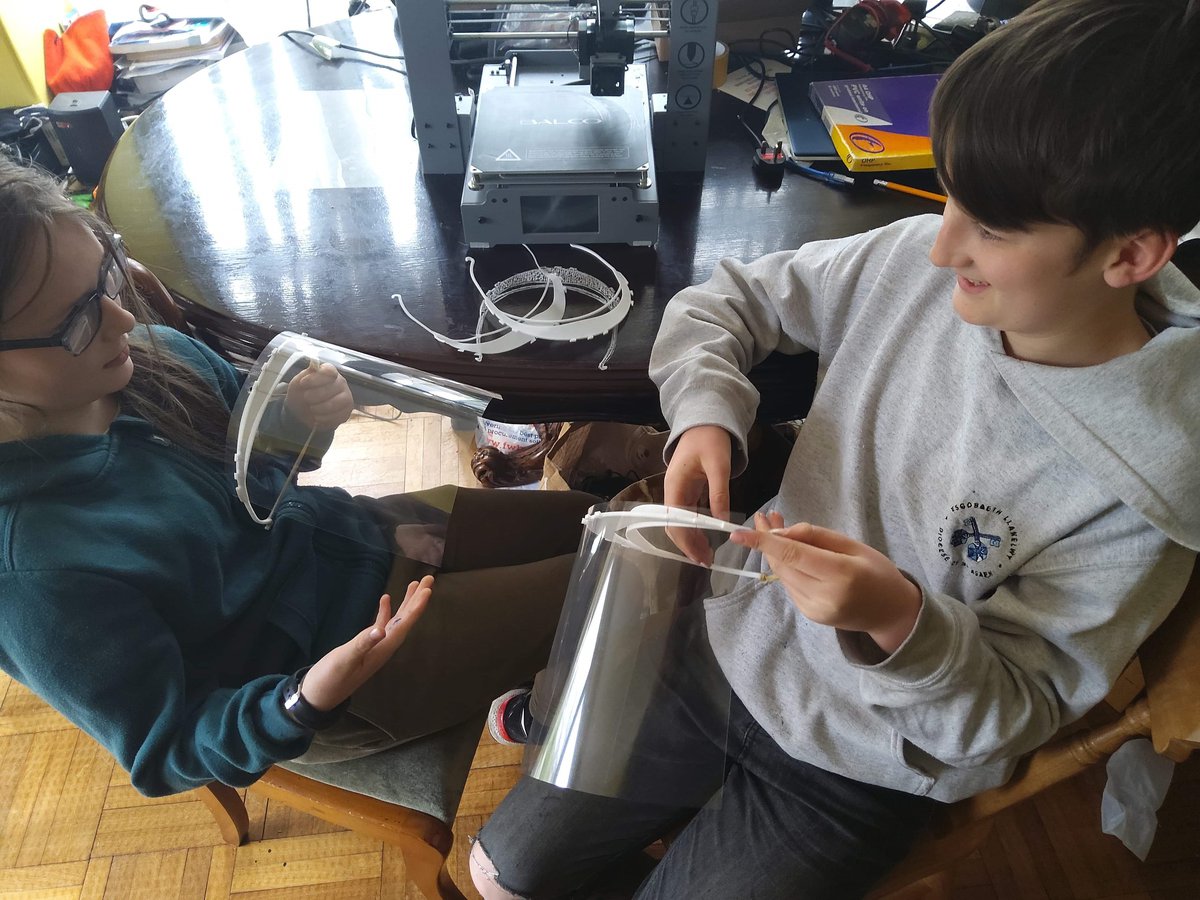 A vicar from Wrexham and her family are coordinating a Coronavirus PPE hub producing hundreds of face shields for the NHS, care homes, GPs and community nurses.
The Revd Rebecca Sparey-Taylor, a curate at St Margaret's Church in Garden Village and St Mark's Church in Caia Park, is working with more than 20 volunteers to make and deliver the face shields across North Wales.
The idea came from her husband, Graham, a lecturer in Engineering at Wolverhampton University who challenged their two sons, Joseph aged 13 and Isaac aged 11 (pictured) to set up a 3D printer and make a face visor. The boys found a plan online and started production. Now the family has created a pool of 30 printers based at Ysgol Clywedog in Wrexham to produce the shields around the clock (pictured below).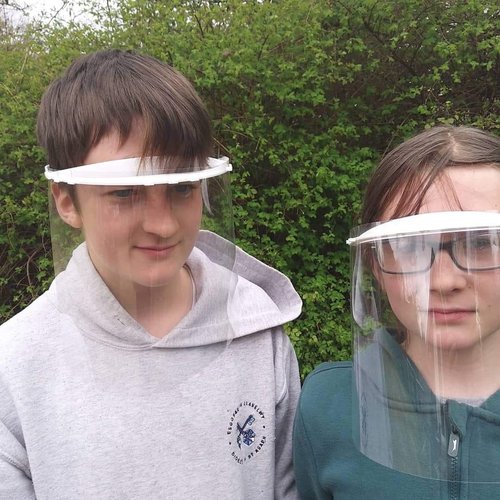 Rebecca said, "Having started as a family project to make a visor using our own 3D printer, we have now joined with other volunteers across Wrexham to create a 3D printing hub, manufacturing an NHS design approved face shield.
"We've had 30 3D printers donated to the hub to enable us to pool resources and keep production going 24 hours a day with a team of 25 amazing volunteers.
"Some of our shields are delivered to care homes, GPs surgeries, opticians, the blood transfusion service and other vital services in the community. Those built to the NHS approved design are collected by Awyr Las, an NHS charity, and go to Bangor University for sterilization before being distributed to hospital wards.
"More than £10,000 has been donated across Wrexham to support this hub. In the last couple of days, we've had additional money donated to increase production to several thousand shields every day.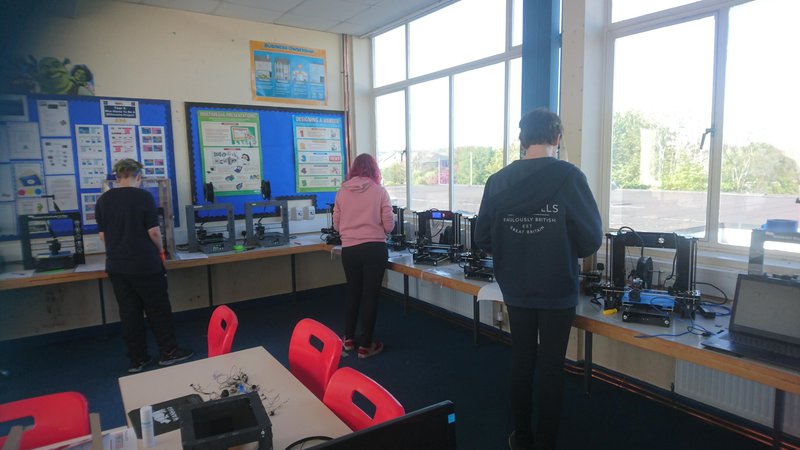 "There's been an amazing community response with donations of money, printers, laminate pouches and cakes to cheer up the volunteers. We're also coordinating our efforts with the North Wales Covid Face Shield Group on Facebook to ensure we're not duplicating orders."
Rebecca Sparey-Taylor was ordained as a priest by the Bishop of St Asaph at St Asaph Cathedral two years ago. In February 2020 she was appointed as a priest in the Denbigh Mission Area but her move to Trefnant has been delayed due to Coronavirus restrictions.