Tributes paid to prominent Church member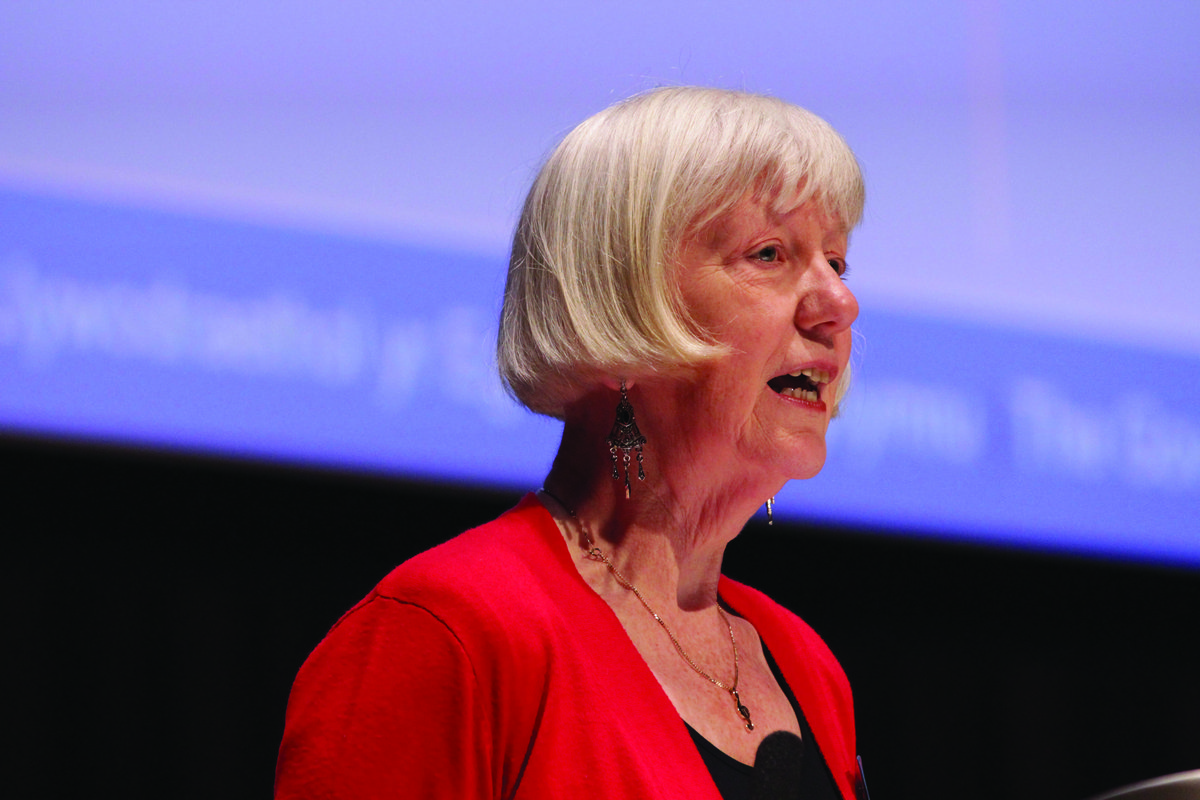 The Archbishop of Wales has led tributes to a prominent Church member who was the first woman to hold a senior role in its Governing Body.
Lis Perkins died on Easter morning after a short illness. A longstanding member of the Governing Body Standing Committee, she served as its Chair between 2016 and 2020, the first woman to hold that role. She remained a member of the Standing Committee until October last year.
During her time on the committee, Lis also served on a number of sub-committees, including the Implementation Group which advised on the recommendations of the 2012 Church in Wales Review and the Centenary Committee which led plans to celebrate the Church's centenary in 2020.
She remained very involved in the life of her parish in Menai Bridge, organising an annual music festival, and she was also the Fair Trade Champion for Bangor Diocese.
Archbishop Andrew John said, "Lis was highly respected and loved, provincially and in Bangor Diocese. Her commitment to both the Governing Body and her local church was matched by an unshakeable commitment to justice across the world.
We've lost someone of enormous energy and fun.
"We remember her husband John Perkins and their family and give thanks for Lis' contribution to the life and work of our Church."
Dr Sian Miller, who succeeded Lis as Chair of the Standing Committee, described Lis as a "friend and mentor". She said, "When I joined the Standing Committee of the Church in Wales, I had already seen this incredibly calm woman in action at Governing Body. Chairing GB meetings, where speakers frequently overrun their allotted time, takes a cool head and a kind heart. But Lis was so much more than a safe pair of hands. She was passionate for the promotion of the Welsh language in our everyday interactions in the church, as well as in prayer. Fairtrade figured very largely in her life since it was an expression of her faith.
"When Lis retired as Chair, she prompted me to stand. I had known her as a colleague but she now became a friend and a mentor. Lis will be remembered as a colleague, mentor and friend and will be missed with great sadness."
Simon Lloyd, chief executive of the Church in Wales' Representative Body, said, "The Church in Wales can only function if it has the committed, passionate contribution of those who serve in a galaxy of roles. Lis Perkins was one of those who gave generously of her time and expertise in a wide variety of different contexts. Her cheerfulness, perception and kindness will be very much missed and long remembered by those who had the privilege of working with her."
The Revd Richard Wood, Ministry Area Leader of Bro Tysilio, said Lis would be deeply missed by her community in and around Menai Bridge on Anglesey and particularly the ministry area of which she was an integral part.
He said, "The way in which she was rooted in a bilingual worshipping community provided much of the passion and energy with which she exerted an influence for good on a much larger scale.
"The love and affection shown for Lis in the local churches stands as a testimony to how she shared with others the love of God which she knew for herself."
Lis' funeral will take place at 1pm on May 3 at Bangor Cathedral.