Tower of flowers brings festival joy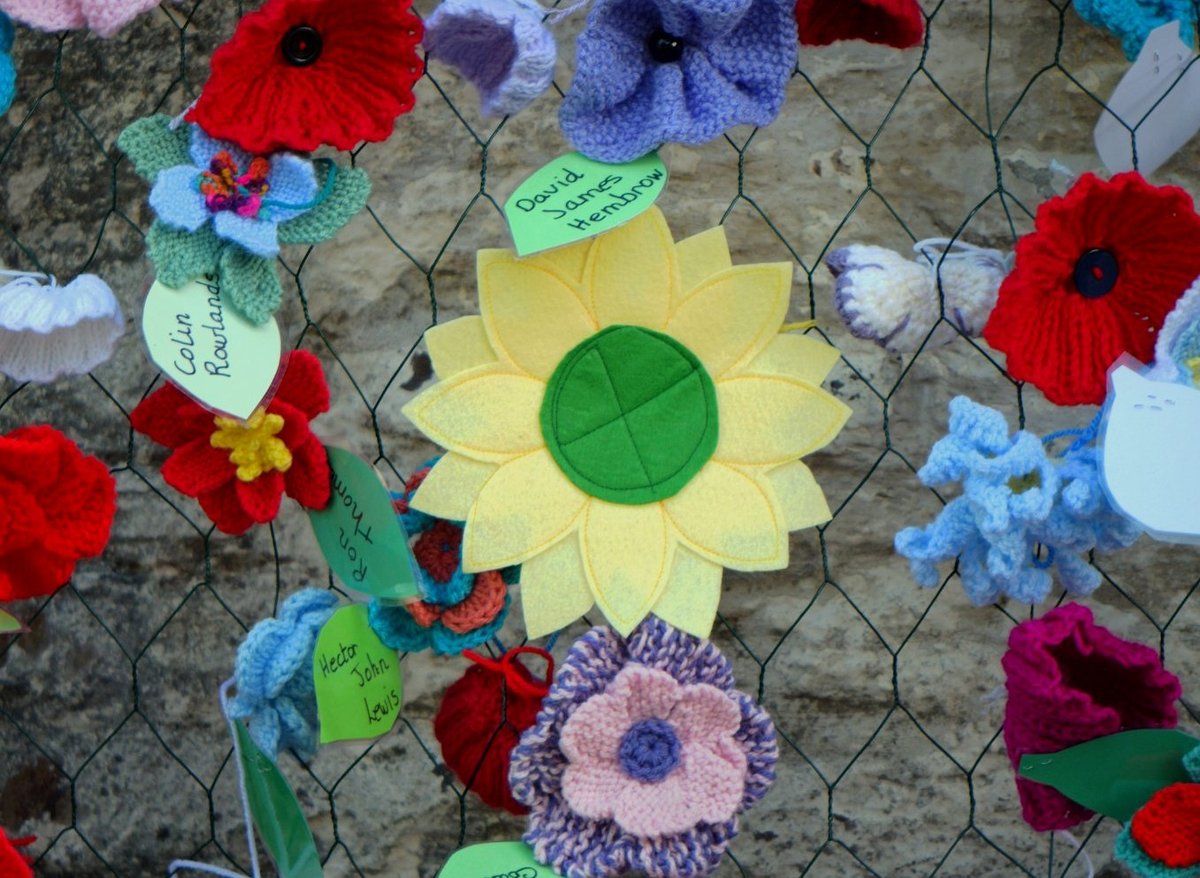 A cascade of more than 2,000 fabric flowers is on display at a church tower as part of the Diocese of Llandaff's Churches Unlocked Festival.
People in Llangynwyd, on the outskirts of Maesteg, have been knitting, crocheting and patchworking the flowers since January in preparation for the spectacle at St Cynwyd's Church. Many of the flowers have names attached to them as each flower was available to be sponsored in memory of a loved one.
St Cynwyd's curate, the Revd Geraint John, says the idea behind the display was to engage with the community. He says "For those who are coming through the village for the festival, the flowers are a visual sign that something is going on. And hopefully it will encourage people to stop and come in and take part in the festival."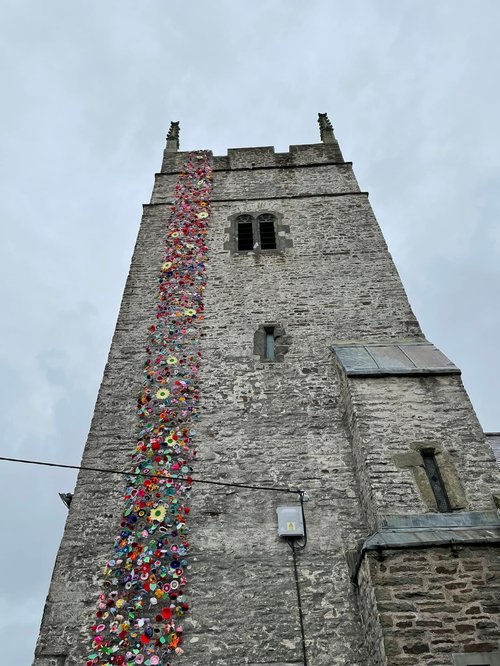 The flowers were carefully arranged and fastened onto chicken wire by church warden Sue Thomas and her team of helpers. The structure was then rolled up and suspended with ropes on the side of the church tower ready for the unveiling on Saturday 18th June. It will be on display until June 26.
Sue says, "There have been so many people involved in different ways. We advertised on social media and put notices up around the church and people have been phoning me and putting sponsorship money through my door. I have been absolutely thrilled with the response."
The money raised from the sponsored flowers will go towards the upkeep of the church and the refurbishing of the church's school room where the flowers will be displayed once finished.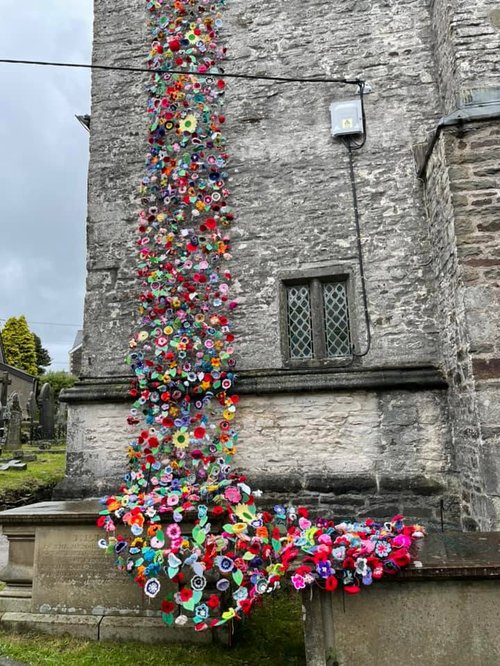 Geraint says he was looking forward to the mix of events St Cynwyd will be hosting for the Churches Unlocked week. "We've got some history events going on. We recognised that music is a big part of the culture in Llangynwyd so we've got a concert on the Friday night. Hopefully, it'll bring people who don't tend to engage with the church, inside the church just to see what's going on."
A second display of flowers, made of card ,will be brightening up the church porch covered with the names of people who have been associated with or worshipped at St Cynwyd over the years.