Stand with mothers this Christmas
Mums on the frontline of the climate crisis face impossible choices every day. This year, Christian Aid's Christmas Appeal asks us to stand with them and help the next generation grow.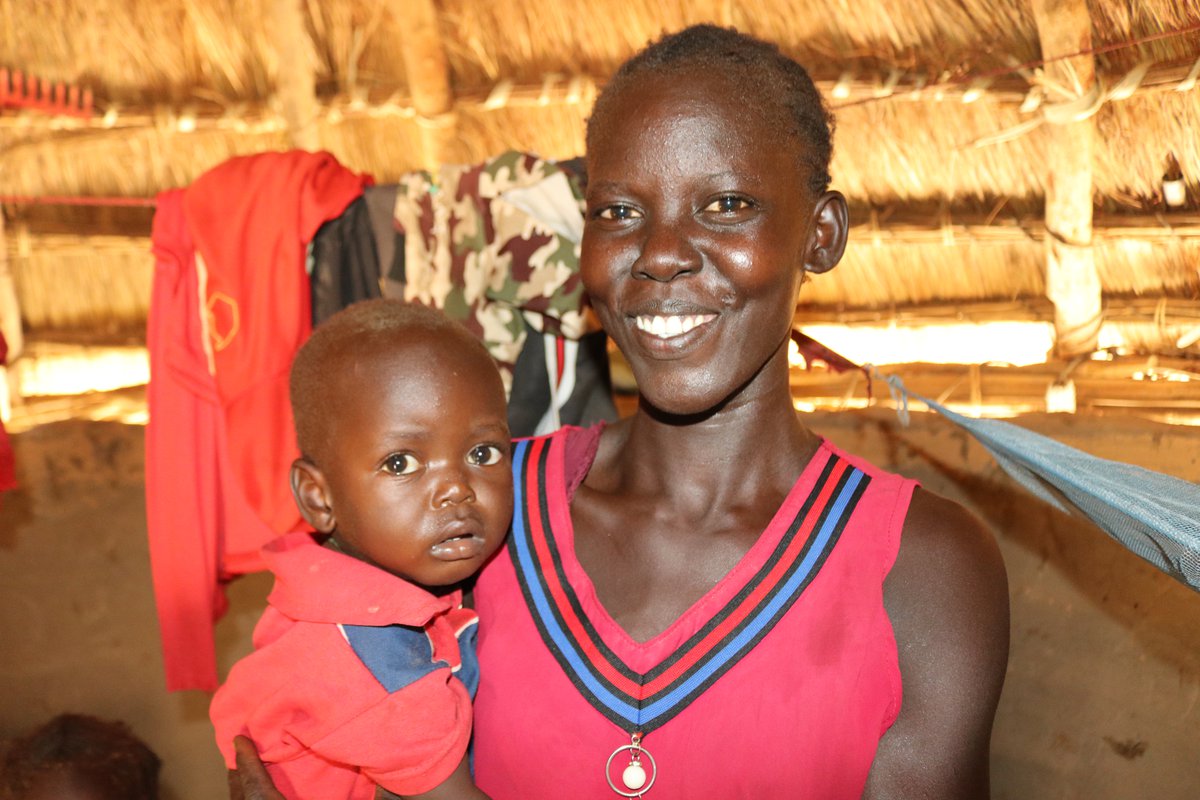 With COP26 turning out to be a mixed bag of results – some good, some definitely not – Christian Aid will continue to press the government on this vital issue. In particular, securing adequate support for those vulnerable countries facing the worst of the loss and damage caused by the climate emergency is a key demand.
Through its partners, Christian Aid itself continues its work in some of the world's poorest communities, standing with them as they fight the effects of climate change. One such example is highlighted in Christian Aid's Christmas Appeal this year. In South Sudan communities are struggling with droughts and flash floods.
One effect of this erratic weather pattern is that drinking water can be severely affected. For a mother like Adut, pictured, this meant having to face impossible choices. Would she risk the health of her children with dirty water, or face not giving them any water at all?
Adut's life was changed when Support for Peace and Education Development Program – Christian Aid's local partner – constructed a bore hole in her village. Through using a hand pump, Adut and her neighbours now have access to reliable and clean water. It's the kind of intervention that changes lives in a radical way.
As climate change continues to cause havoc and make extreme poverty even worse, such programs are a vital contribution to helping the most vulnerable communities adapt.
Christmas Appeal