'Small changes add up' as diocese wins environment award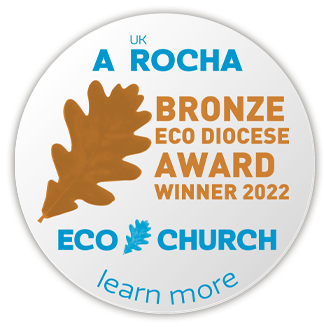 The Diocese of Swansea and Brecon's commitment to caring for creation has been rewarded with A Rocha's Bronze Eco Diocese award.
The award reflects the work which has been carried out by churches and through diocesan structures to be more environmentally aware and responsible.
Chair of the diocesan Eco Church working group Gill Knight said, "This is indeed a tribute not just to the work of the diocesan committee, but to the work going on in churches across the diocese. There are community orchards and gardens, tree planting, work in graveyards and in ensuring small energy efficiencies, changing to green energy tariffs, recycling and even a solar panel or two.
"All this work reflects an educational value for the large number of people in contact with our land and buildings. Even small changes made by churches are adding up, and I hope more will take advantage of help from the Diocesan Eco Church and Climate Care Support Group to register and progress."
Bishop John Lomas paid tribute to the work of the working group and churches who have contributed to the award.
"It's really good news to hear that we have, as a diocese, been awarded bronze Eco Church status," he said.
"These things do not happen by themselves so a special thank you to Gill Knight and the working group and everyone around our many churches who have worked so hard to make this come about."
Diocesan Secretary Louise Pearson said, " We're really proud to have achieved the Eco Diocese Bronze award in Swansea and Brecon. We thank all of those churches who have already joined the initiative and we will continue to encourage others to pledge to the A Rocha project. This is a great stepping stone on our journey to reach our carbon net zero 2030 target and especially to demonstrate our love and our care for God's creation."
Last year, members of the Church in Wales' Governing Body declared a climate emergency and voted for the whole Church to have net zero carbon emissions by 2030.
You can find out more about Eco Church and how you can get involved here.