Project helps people grow their own fruit and veg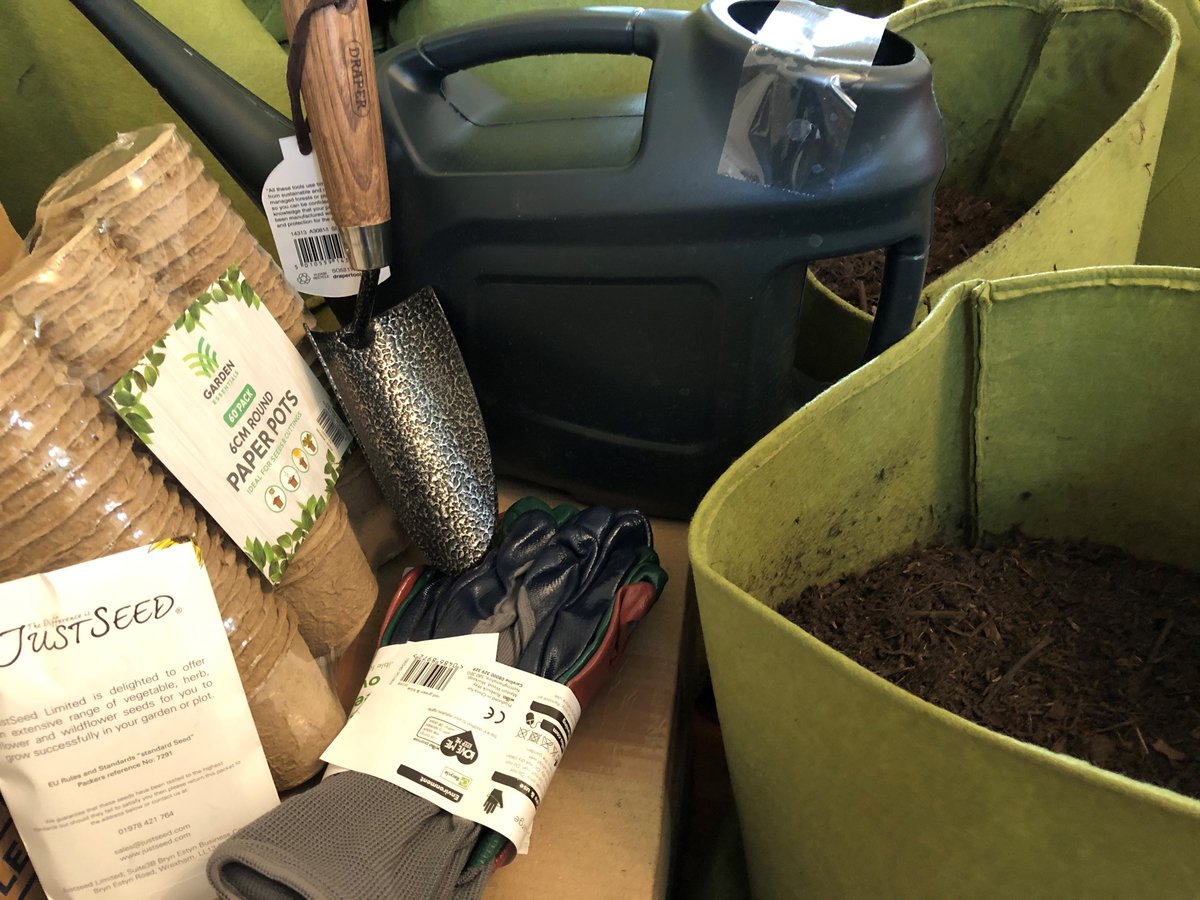 Gardening tools and seeds are being distributed by churches in Wrexham to enable people to grow their own fruit and vegetables.
GroWrexham will see hundreds of sets of equipment and seeds handed out to people in the town and areas around Plas Madoc and Ruabon by local churches. Alongside this, there will be expert help and advice to support people as they nurture their crops. The sets include compost, grow bags, pots, a trowel and fork, a watering can and packets of seeds. Later tomato plants and strawberries will be available for those taking part.
The Vicar of St James' Church in Rhosddu, Revd Sarah Errington, came up with the idea for the project. She said, "I realised last year during the first lockdown that many more people would experience financial difficulty and being able to feed themselves and their family could be difficult.
"GroWrexham is a simple way of supporting people to help themselves. With the right tools and some straightforward advice, we're hoping that more people across the town will have access to fresh and healthy fruit and vegetables.
"Everyone registered with the project will receive a kit, along with help and advice to get started. We'll be keeping in touch with people too to help them achieve a bumper crop.
"We know that gardening has a positive effect on people's physical and mental health and being able to eat fresh fruit and vegetables is important for a good diet.
"As Christians, we want to be supporting our communities and help people live healthy and positive lives. GroWrexham has its roots in the belief that God created us to cultivate and care for the earth, and gave us whatever grows out of the ground for food."
The GroWrexham project has been funded by the Moondance Foundation, AVOW, Food for Life Get Togethers, and The Blakemore Foundation.
As well as giving out equipment and seeds for use at home, land around churches is being identified for community gardening projects. At St John's Church in Rhos y Medre, an area of the churchyard has been earmarked for raised beds for community planting.
The Vicar of St John's, the Revd Canon Kate Tiltman (left) said, "A small section of the churchyard away from recent graves can be used to create temporary raised beds which will form the basis of a community project. It will be an opportunity to tackle loneliness and improve mental well-being by bringing people together safely outdoors."