Pilgrim Prince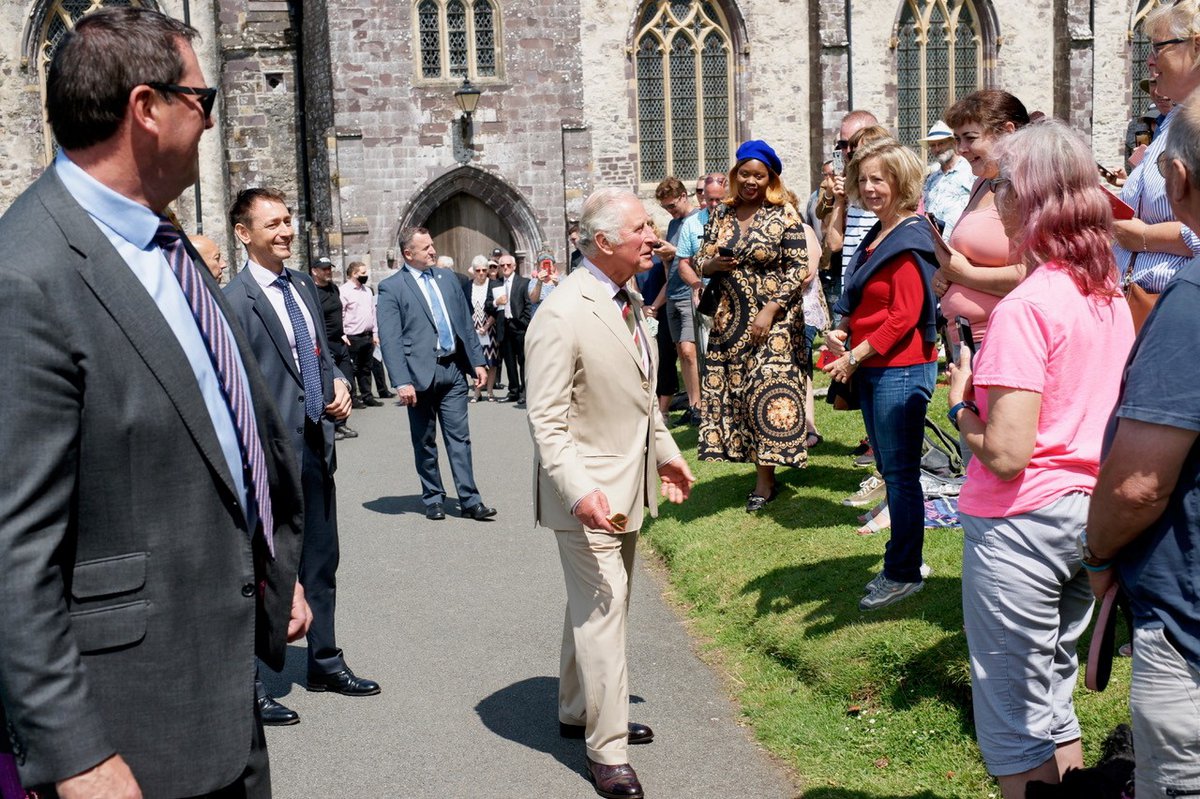 HRH The Prince of Wales attended a special Service in St Davids Cathedral to mark the centenary of the Church in Wales.
The centenary fell last year (2020) but celebrations then were cancelled due to the coronavirus pandemic.
Visiting the Cathedral for the first time since 2008 as part of his annual summer tour of Wales – themed as a pilgrim journey – the Prince also visited the 13th century Shrine to St David which was restored in 2012.
The Prince was greeted on arrival by the Lord-Lieutenant of Dyfed, Sara Edwards, the Dean of St Davids, Dr Sarah Rowland Jones, the Sub-Dean, Canon Leigh Richardson, and the Senior Bishop in Wales, the Bishop of Bangor, Andy John.
His Royal Highness also met and talked with the artists and crafts people responsible for the restoration of the shrine, as well as representatives of the Church in Wales, the Cathedral and the surrounding community.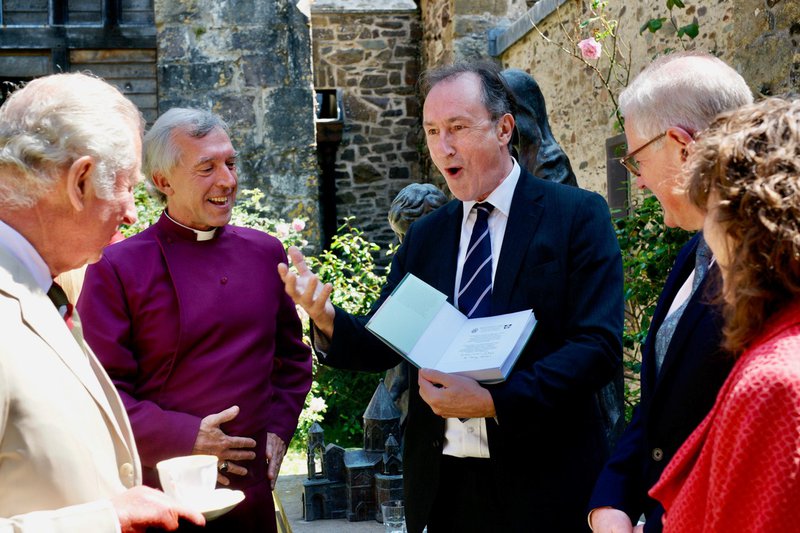 The Prince was presented with a replica of the Glyn Rhosyn Rose, one of the features on the shrine, a copy of the official History of the Church in Wales by Professor Norman Doe, and a Pocket Pilgrimage video presentation of pilgrim walks around St Davids peninsula.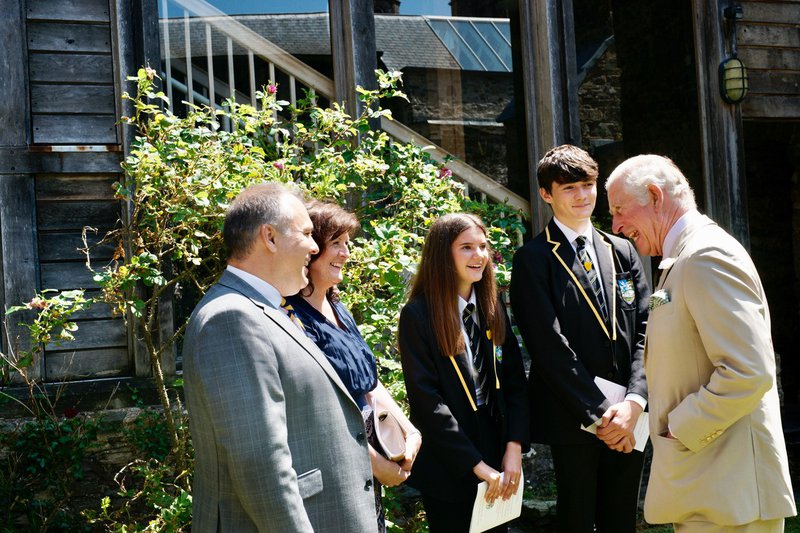 Commenting on the royal visit, the Dean of St Davids said, "It was a joy to welcome the Prince of Wales here. He clearly loves the Cathedral, having visited a number of times previously, and he was fascinated to see the Shrine of St David. St Davids has a knack of stealing people's hearts, and drawing them back, whether consciously as pilgrims or not, and we hope we will welcome Prince Charles again before too long."