People unite for Covid service of thanks and hope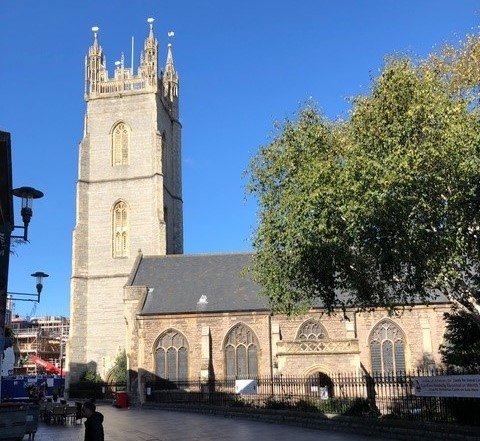 People from across all walks of life will come together for a service of thanksgiving and hope next week as Wales recovers from the Covid pandemic.
The service will take place at St John the Baptist Church, in the heart of Cardiff, on Wednesday (June 15) and is organized in association with the Race Council Wales, the Royal Welsh College of Music of Drama and the Honorary Consul of India, Wales.
Representatives from the Armed Forces, the care home sector and NHS Wales will attend. Readings will be given by the Lord Lieutenant of South Glamorgan, Morfudd Meredith, the Principal of the RWCMD, Helena Gaunt, and Uzo Iwobi, the CEO of Race Council Wales.
A People's Choir is being recruited for the service to sing well known hymns.
Everyone is welcome to attend the service, during which there will be an opportunity to take part in a gesture of memorial to those who lost their lives due to Covid.
The service will be led by the Revd Canon Sarah Jones, Ministry Area Leader for Cardiff centre. She says, "We have all been through so much in this pandemic. We have lost so much, including loved ones, and we have also witnessed the wonderful work done by the caring professions and the resilience of those around us. Covid is still with us but as we emerge from the pandemic, this service gives us the opportunity to mark what we have lost, to offer thanksgiving for all that we have received and to move on together in hope."
The service will be held at St John the Baptist Church (CF10 1GL) on Wednesday, June 15, at 5.30pm. Anyone interested in joining the People's Choir is invited to a short practice at the church this Saturday at 10am to rehearse five well known hymns – no formal singing experience needed.
There is an Eventbrite page to book free tickets. See https://bit.ly/3H36hoI