New Church hall opens in Hundleton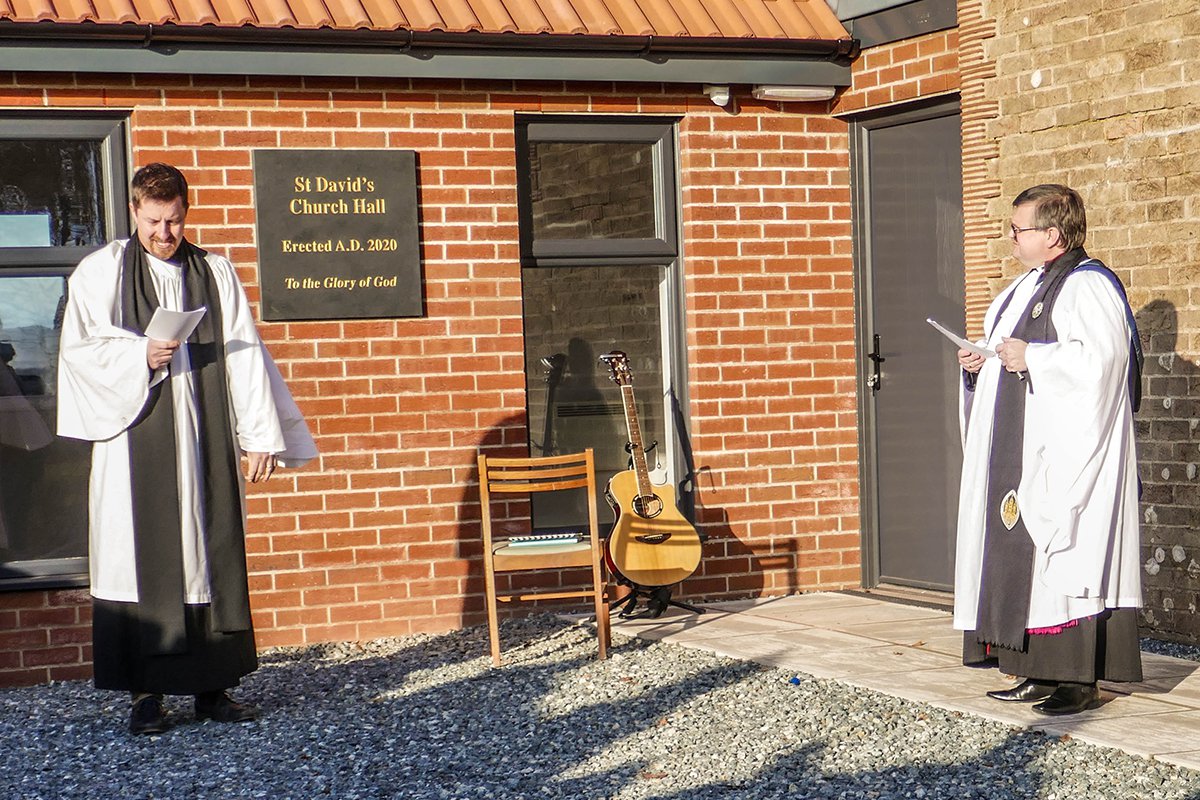 Christmas 2015. That was the date set for the closure of St David's, a small, rural church just outside the village of Hundleton in South Pembrokeshire. At that time the church had a regular congregation of around 5 worshippers and was carrying debts of nearly £10,000. The future looked very bleak indeed.
How that picture has changed! By God's grace over the last three years the congregation has grown significantly to the extent the congregation has started to outgrow the building. On many a Sunday through 2019 it was a tight squeeze and the Sunday school were forced in to a small corner at the back of the church.
Through necessity then, and surrounded by much prayer, work began on a major project to build a brand new church hall. From the very beginning of the project the church committee were convinced of God's blessing on this vision. At every stage we have seen God's hand on our plans as we have offered them to him in prayer. Just one of the ways in which the project has been blessed is through financial provision such that the whole project has been funded without any grants or loans.
It was a delight then, to welcome a socially distanced group of 30 congregation members and supporters to witness Archdeacon Paul Mackness officially opening the completed hall on the 29th November 2020, the First Sunday of Advent. How fitting that the first Sunday of a new church year should be marked by such a joyful occasion!
In his address Archdeacon Paul reminded the congregation that the new hall should always be viewed as a building for welcome, witness and worship. That vision has always been at the heart of the new hall project and we pray it will continue to be so.
In a year which has been so difficult for so many we rejoice that God is still at work, he is still changing lives, he is still building his church, he is still sovereign and that he has exciting plans in store for those who trust in him.