New Archdeacon for Anglesey
The Archbishop of Wales and the Assistant Bishop of Bangor are pleased to announce that the Revd John Harvey has been appointed as the new Archdeacon of Anglesey.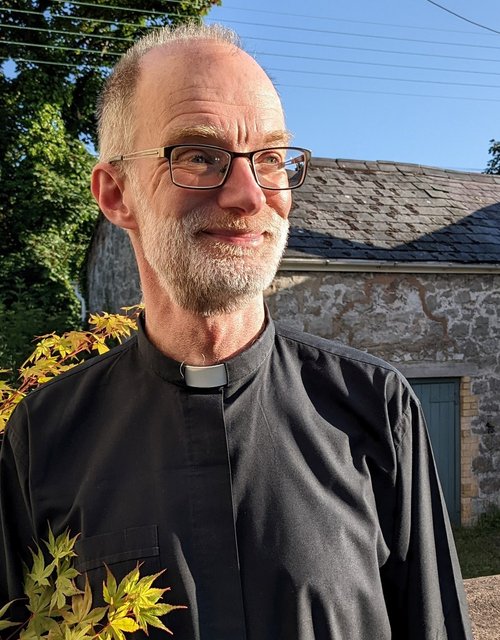 Archbishop Andrew John says, "It is a privilege and a joy to welcome John back to the diocese in which he was ordained. John will bring his passions, skills and experience to the role as he enables Ministry Area Leaders and Teams across the Archdeaconry to continue to grow and to flourish. Please hold John and his wife Sally in your prayers as he prepares to move to the diocese and to this new chapter of his ministry within the Church of God."
Reflecting on his new role John says, "I've a deep passion for seeing communities of people explore together their vocation in Christ, and grow in their calling to worship God and love the world. I hope my experiences may contribute to this on Anglesey, though I doubt anything really prepares a person for such a role other than an openness to the surprise and wonder of God's grace! Ordained ministry has taken us as a family in unexpected directions, but none more surprising or humbling than this calling; I'm so looking forward to joining the Archdeaconry and Diocesan family and us getting to know each other very soon."
Looking forward to welcoming the John back to the Diocese of Bangor the Assistant Bishop, Mary Stallard, says, "John's ministry is all about enabling spiritual transformation and growth in and for all God's people. He is passionate about responding to Christ's call and helping to build an inclusive, pastoral, and vibrant church.
"John's many gifts have led him to work closely with the Cursillo movement in Wales. His ministry has led him to inhabit a number of roles connected to enabling prayer and spirituality across diverse communities. In addition to a rich ministry as a priest and Mission Area Leader, he's been Diocesan Director of Ordinands, spirituality officer, a spiritual director, and Rural Dean. John has worked both in St Davids and St Asaph Diocese. He already has some Welsh and is keen to develop and hone his language skills. We look forward to welcoming John and Sally Harvey to the diocese in September. We will announce the date of John's licensing as soon as this is arranged."
Here John introduces himself briefly:
It is with surprise and delight that I find myself returning to the Diocese of Bangor as Archdeacon of Anglesey. Bangor is my home diocese, where I was nurtured in Christian faith and explored vocation in my home town of Llandudno. After university at Lampeter and theological training in Lincoln, I was ordained in Bangor in 1989, and served my curacy in Dwygyfylchi (Canon Gwilym Berw Hughes' pastoral ministry in those years continues to inspire).
Since then I've served in coastal rural ministry in the Diocese of St Davids, followed by incumbencies in Diocese of St Asaph along the North Wales coast, and mission area leadership. Alongside these there have been diocesan roles in vocations and spirituality, and I've been active in the Cursillo movement.
I'm husband to Sally – we met and married at university, 36 years ago – and father to Michael and Manon. I'm a Welsh learner, and look ahead to intensive courses to develop my spoken Welsh, and can only ask for your patient encouragement please!