Natasha to become Church's youngest priest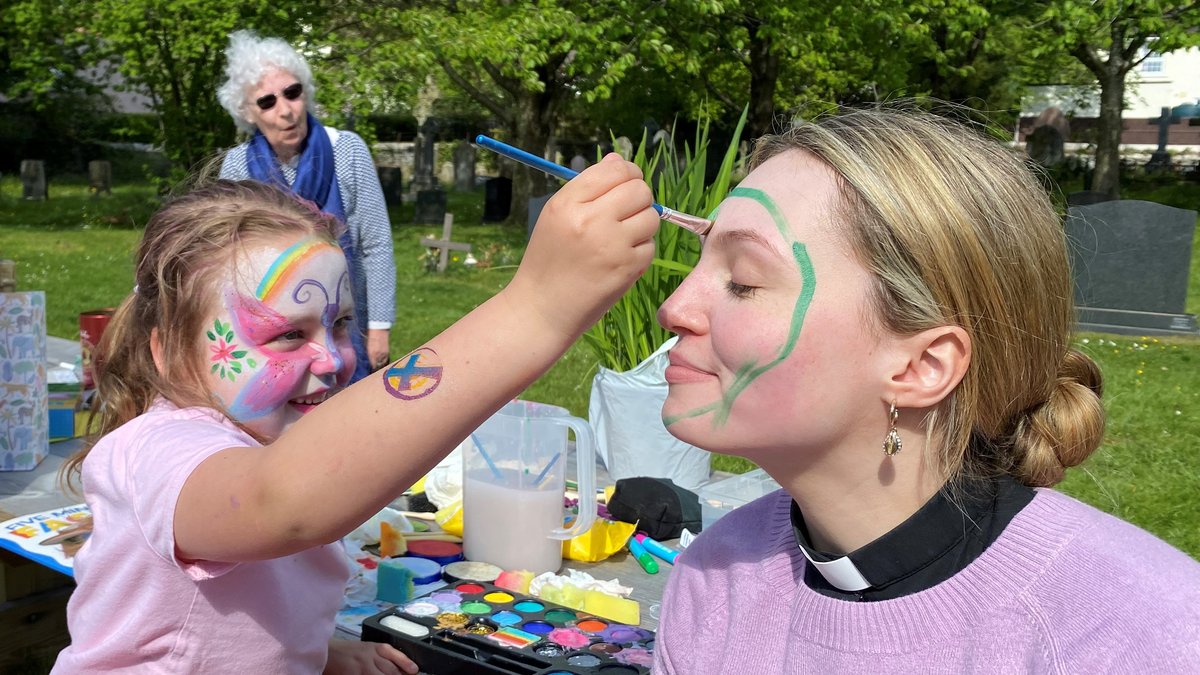 A woman from Rhyl is set to become Wales' youngest priest this weekend.
Revd Natasha Quinn Thomas, who is currently a deacon working in churches near Ruthin, has wanted to be a priest since the age of seven. Now 25-years-old, she is fulfilling her life-long calling and will be ordained by the Bishop of St Asaph on Saturday 25 June.
Natasha will be joined by five men for the ordination service at St Asaph Cathedral, which will also be live streamed via You Tube.
Natasha said: "I've wanted to be a vicar since I met one at the age of seven who told me that they 'helped people meet with Jesus.' I went home that day and told my Mum, 'I'm going to be a vicar'. Since then, it has been a constant call affirmed by people around me.
"I was ordained a deacon last year and have been serving in the Dyffryn Clwyd Mission Area which is a mostly rural setting. I grew up in Rhyl and then spent six years working in inner city churches, so the hills of the Vale of Clwyd were a totally new environment for me. I soon learnt to keep a pair of wellies handy in the car as some of the houses I visit within the Mission Area can be up country lanes.
"As I go forward for ordination this weekend, I am mostly looking forward to exercising my priestly ministry. The Eucharist is at the heart of my own faith and so I eagerly look forward to celebrating it once I am priested."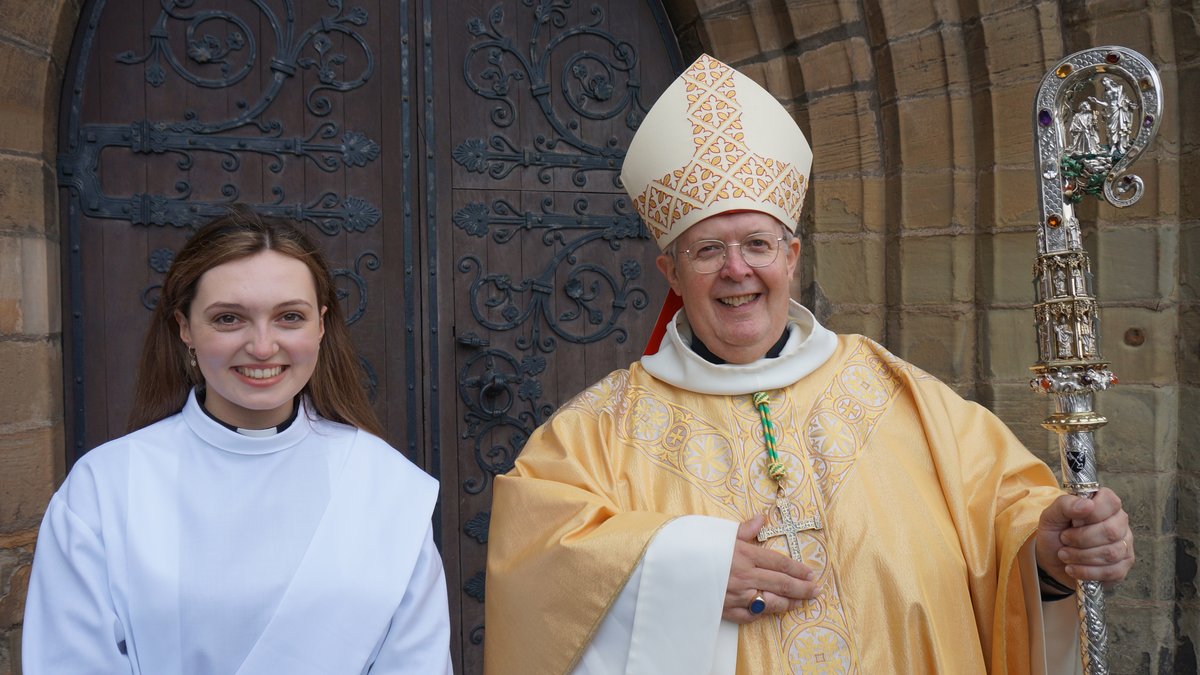 Among the other people being ordained priest is Revd Michael Winwood who has been serving part of his curacy in HMP Berwyn in Wrexham. Michael's journey to the priesthood started soon after his home was burgled 20 years ago. Michael said, "Our burglar was caught and Joan, my wife, felt she needed to help in some way because he was a drug addict. She obtained some literature and had it passed on to him. Three years later, on release, our burglar asked to meet us and that was the start of our joint prison ministry.
"Ever since HMP Berwyn opened, we have been doing voluntary work in the chaplaincy and after training, four years ago, the bishop licensed me as a volunteer Prison Chaplain. Wanting to help the men in Berwyn further, it was recommended to the bishop that I go forward for ordination training and the rest is history. I am now working as a volunteer curate in both Berwyn and the Maelor Mission Area."
The full list of candidates is:
Stephen Hayes, an author, former Powys County Councillor and Mission Area Leader of Tanat-Vyrnwy Mission Area (which includes communities around Llansilin and Llanfylllin).
Christopher Lawton, a former Church Army Officer from Wrexham who is serving in Aber-Morfa Mission Area (which includes Rhyl, Bodelwyddan and Rhuddlan.)
Patrick Williams, from Johnstown near Wrexham who is retired and is serving in Wrexham Mission Area.
Michael Winwood, a former Printer from Llangollen who is serving as a chaplain in HMP Berwyn in Wrexham and who will also work in the Maelor Mission Area (which includes areas around Bangor on Dee).
Adrian Johnson, an Advanced Nurse Practitioner in a GP practice in Connah's Quay, who is serving in Mold Mission Area.
Natasha Quinn Thomas who is serving in Dyffryn Clwyd Mission Area (which includes Ruthin and the surrounding communities).
Speaking ahead of the ordination service, the Bishop of St Asaph, Gregory Cameron, said, "I've been heartened by the different gifts and backgrounds our six candidates have brought to ministry in the last year and welcome them now to their new role as priests in the diocese."
For the first time since 2019, the ordination service will take place in front of a full congregation. Coronavirus restrictions in place over the last two years have limited numbers attending the service and a live stream helped family and friends to watch proceedings. Despite the expectation of a full congregation, a live stream will also be available this year via the Diocese of St Asaph website
Next week, on Saturday 2 July, five people will be ordained as deacons in St Asaph Cathedral. The preacher at that service will the Bishop of Swansea and Brecon, John Lomas, who was formerly the Archdeacon of Wrexham. Among those being ordained to the diaconate is Bishop John's niece, Grace Lomas, who will serve in Penrhyn Bay in the Aberconwy Mission Area.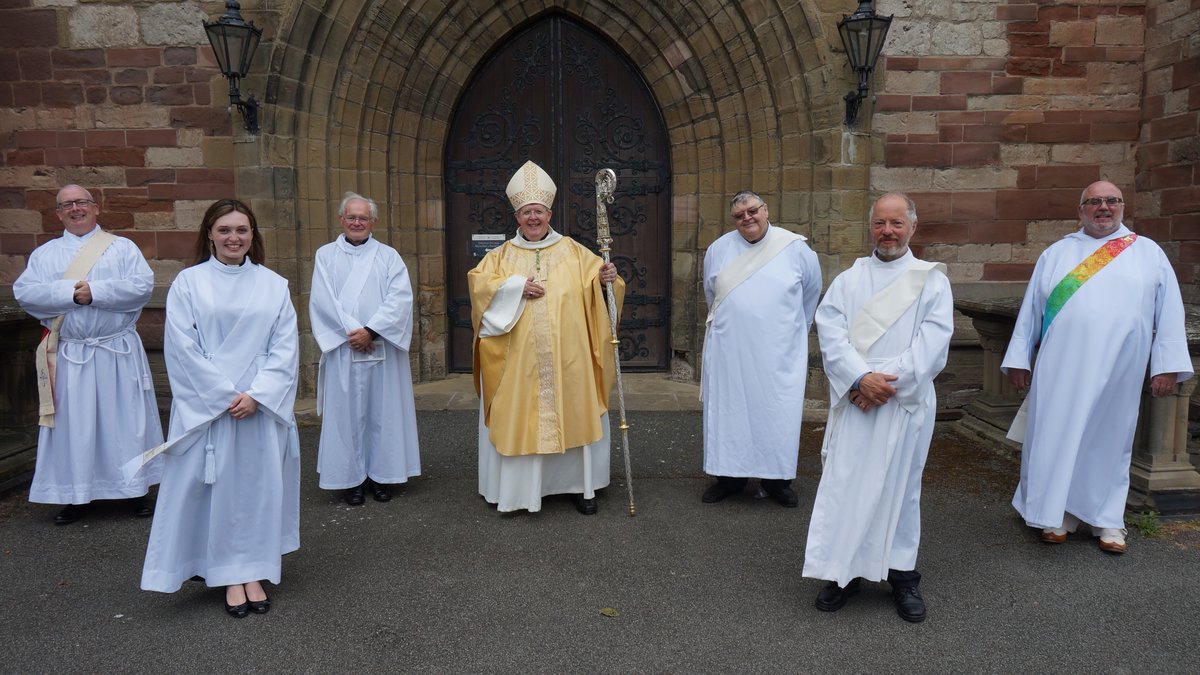 Revd Stephen Hayes from Montgomery in Powys said: "I've been enjoying my first year in the deeply rural Tanat and Vyrnwy valleys in Mid Wales. Congregations are small and some are struggling to recover from the last two difficult years, but uniformly welcoming and encouraging. Now I've additionally taken on the Mission Area Leader role, which is quite demanding as together we look to rebuild our fragile congregations and revitalise our engagement with the communities in these valleys. Meanwhile, one of my first duty as a newly-ordained priest will be to celebrate communion with Year 6 pupils from one of our church primary schools, which will be a delight!"
Revd Patrick Williams from Johnstown near Wrexham said: "It has been a wonderful year and I can't believe just how quickly it has gone. I've really enjoyed meeting new people and doing some pastoral work. It's been a little frustrating because of the Covid restrictions but I'm looking forward to what comes next. I have particularly enjoyed the three baptisms I have officiated at. It was wonderful to welcome three new members into God's family. I am really looking forward to celebrating the Eucharist and officiating at my first wedding."
Revd Chris Lawton, from Wrexham, a former Church Army Officer said: "I felt God was calling me to ordained Ministry some time ago but didn't feel quite up to the job. A nudge from God encouraged me to explore and find my vocation as a Priest. My previous occupation was as a Church Army Officer with stipendiary roles within the Church of England and Church in Wales."
Fr Adrian Johnson, a nurse in Connah's Quay also heard the call to become a priest at the age of seven. He was singing in his local church choir when a missionary came to speak and inspired him to ministry. He said: "After that service I announced to anyone who'd listen that when I grew up, I would become a nurse, a priest and a missionary. Since then, I have heard the call [from God] many times again, and there have been times when I have chosen not to listen! But God has a way with making Himself heard. 29 years ago, I started my nurse training and have worked in the NHS in both England and Wales all my career.
"I will continue working as an Advanced Nurse Practitioner in a GP practice in Connah's Quay. I see my calling is to both nursing and the priesthood, ministering to those I work with; being with people every day, working with and praying for them in their daily lives."