Hampers of happiness from churches
Churches in Denbigh and communities around Colwyn Bay and Abergele have been making hampers of gifts and food to ensure local families in need can enjoy a happy Christmas.
Forty-five hampers packed with food essentials, treats, presents and gift cards are ready for distribution to families via Home-Start before Christmas.
The project has been coordinated by two Church in Wales youth and children's chaplains in the Missions Areas of Denbigh and Aled, Esther and Jon Andrews.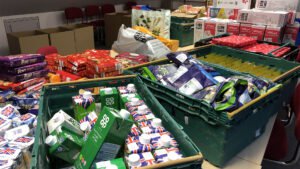 Esther, who works with churches around Denbigh, said, "We've been liaising with local Home-Start teams to ensure the donations are what people need and will make a real difference to their Christmas. We gave each church a list of items, so donations were good quality and exactly what was required. One church focused on collecting boxes of biscuits, another on tinned items and some gave money so we could buy presents and vouchers. The hampers will be wrapped up as gifts from the local church.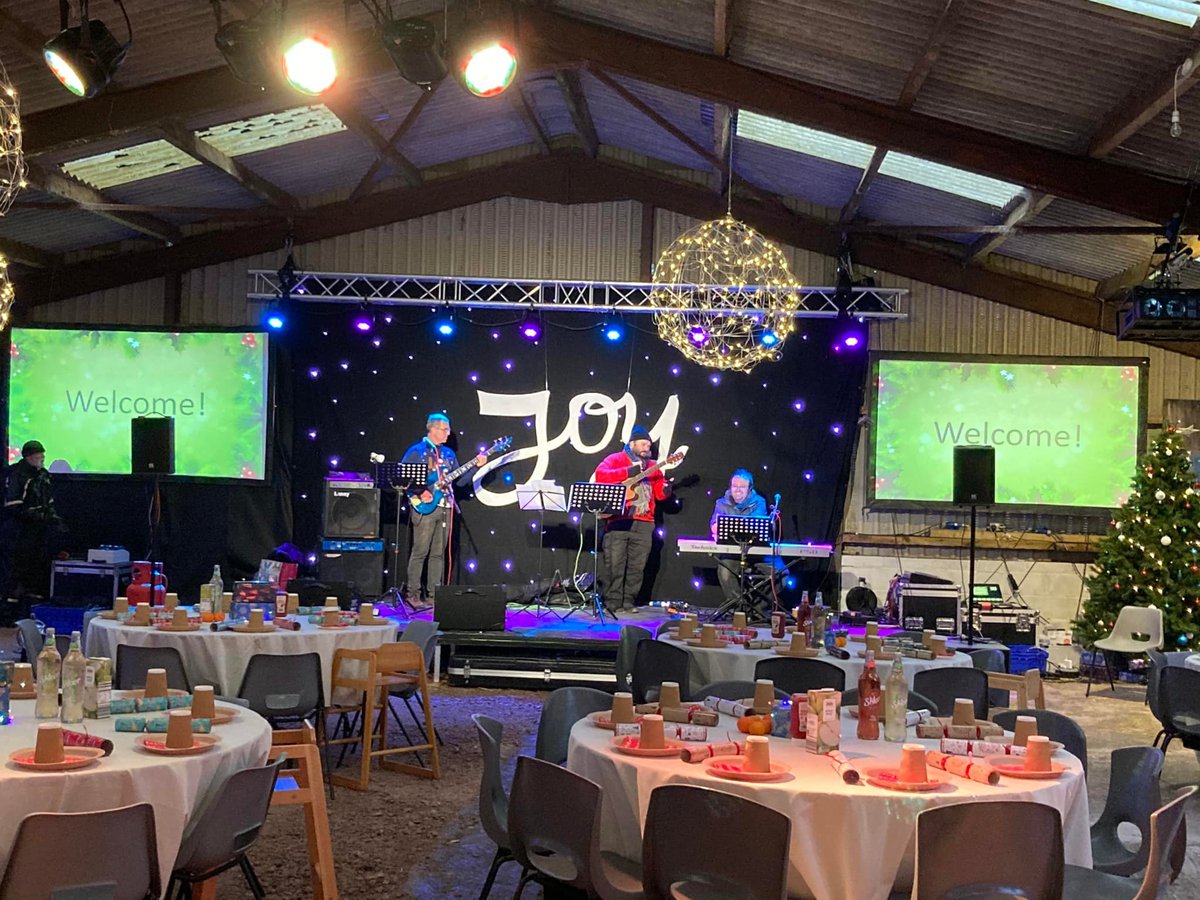 Earlier this month, Esther and Jon organised a Christmas Extravaganza experience for families in Denbigh and Aled Mission Areas. A barn in Llansannan was converted into a winter wonderland with a visit from Santa, live reindeers, music, carol-singing, stories, Christmas food and drinks. At least 300 people visited the Extravaganza with all children going home with a present from Father Christmas.
Jon, who works with churches in the Aled Mission Area, said, "Often a visit to see Santa and reindeer can cost upward of £10 per child which makes this traditional festive experience inaccessible to many families. We wanted to create something joyful and festive that was affordable for all families regardless of circumstances. Tickets were £5 per family, and everyone had an amazing time."