Festival of angels opens for Covid victims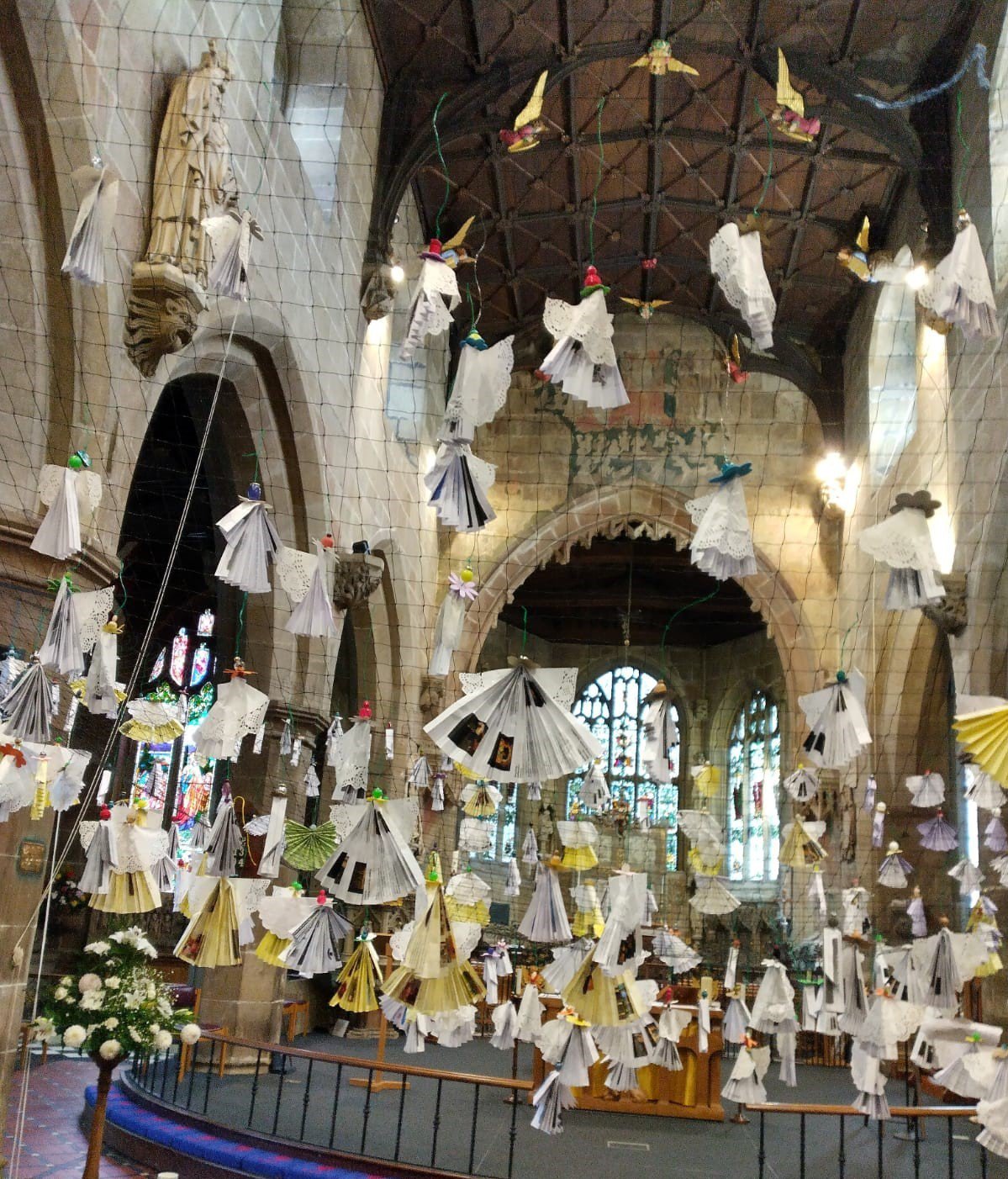 A Festival of Angels will open in Wrexham later this month to commemorate those who have lost their lives to Coronavirus in Wales
Inspired by the fifteenth century musical angels carved into the wooden roof at St Giles' Parish Church, the congregation has created a Festival of Angels featuring more than 6,000 handcrafted angels. The festival will open on Sunday 31 October and run into the New Year.
The angels are made from a variety of materials, some new, some recycled, and all handmade, and will be suspended from the interior of the tower, in nets in the nave of the church, and from the pillars.
The Vicar of St Giles, the Revd Dr Jason Bray said, "For many Christians, angels represent hope and light, so as we emerge from the darkest days of the pandemic, we feel that this message of Christian hope is one we want to share with world around us, and the Festival of Angels is a wonderful way of doing that."
The festival begins on Sunday 31 October with a Eucharist for All Saints at 11am, and a Commemoration of All Souls at 6pm where the names of any deceased loved ones will be remembered – everyone is very welcome to attend.
The church is open Monday to Saturday from 10am – 4pm, and for Sunday services. There is no charge for admission.