Fair traders work hard to overcome Covid challenges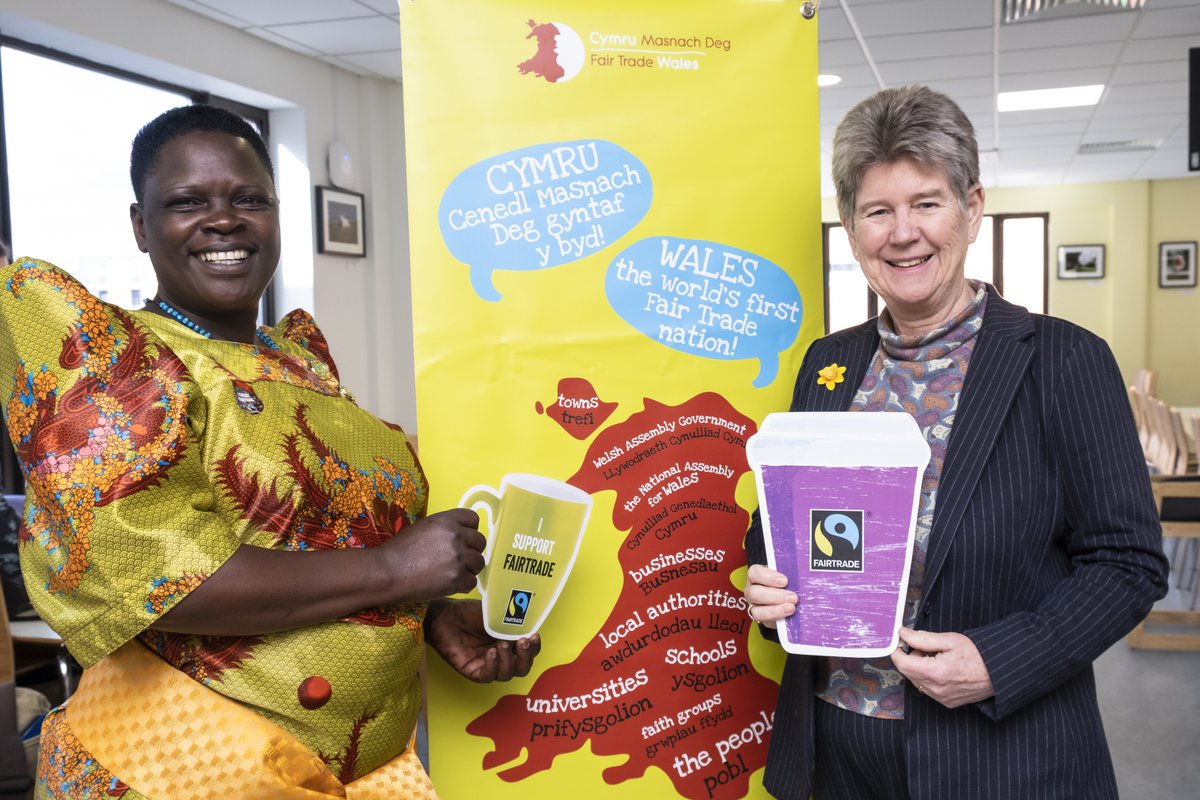 Fair trade stalls at churches have been one off the many casualties of the Covid19 pandemic as they have been unable to open. We caught up with the Fair Do's shop in Cardiff, which relies heavily on the support of church volunteers, to see how they and their producers overseas have been affected. There's some good news for coffee lovers, says Clare Reay of Fair Do's.
The impact of Covid-19 has been felt strongly in the retail sector, but while some larger businesses such as supermarkets have been able to remain open continuously, small businesses here in Wales have struggled with a very reduced capacity for sales.
Fair Do's, which is on Llandaff Road, Cardiff, has of course faced many challenges during this time. We closed for several weeks during the initial phase of restrictions, but we have now been open again for the best part of a year, albeit with reduced and altered opening times. For some of that time, we were only allowed to sell what was considered to be 'essential goods' – food, household items and greeting cards. We had the added costs of installing protective screens around the shop, and we struggled initially with having enough staff to cover the opening times as several were shielding or uncomfortable with being in the shop. Despite being allowed to stay open, our sales are still currently less than half what they were before Covid-19, which is a cause for concern.
Fair Do's is a unique business that isn't just a shop – a big part of our work is carried out through schools, churches and other groups in the community. Volunteers from these organisations take our stock on a sale-or-return basis to sell at fairs, events, or meetings and around half of our income is generated from these events. No gatherings like this have been able to take place over the last fifteen months, so not only do we feel the impact financially, but it has also been incredibly difficult to lose the regular face-to-face contact we had with so many of our wider team.
Before Covid-19, we also regularly welcomed small school groups into the shop for an educational session about fair trade, or to choose products to sell at their school – something which we have missed hugely! There is some hope beginning to bloom though, as just a couple of weeks ago one school in Penarth did borrow some of our stock for a stall and they sold everything they took! We were so excited to have a glimpse of normality returning and we really hope more schools and churches will be able to start holding their stalls again soon.
Our work stretches far beyond South Wales and the pandemic has heavily impacted the producers of our lovely products too. Many of our food and craft items come from farmers and artisans in Africa and Asia, in areas where PPE has been very scarce. This has meant that producer groups weren't able to work together, or get their products to designated places where they could then be transported to the UK. Vaccine programs in these areas have been slower too, which also demonstrates the inequity that we are trying to challenge. Although our supply chains have improved somewhat in recent months, they are still extremely fragile. Due to their diverse skills and creativity, some of our suppliers have been able to make face coverings from the offcuts of their work and these have been selling very well at Fair Do's!
Coffee break
It's not all bad news. One exciting development for Fair Do's over the last year has been our partnership with Jenipher's Coffi – a new coffee from the Mbale region of Uganda. The coffee is named after Jenipher Wetaka Sambazi, who is the vice-chair of the Mt Elgon Agroforestry Communities Co-operative Enterprise, MEACCE in short. Some of our customers will have met her over the years during her visits to Wales. Working with organisations like Size of Wales and Fair Trade Wales, and supported by the Welsh Government's Wales and Africa Programme, this project aims to help the farmers of MEACCE to produce quality, sustainable coffee while tackling the climate crisis.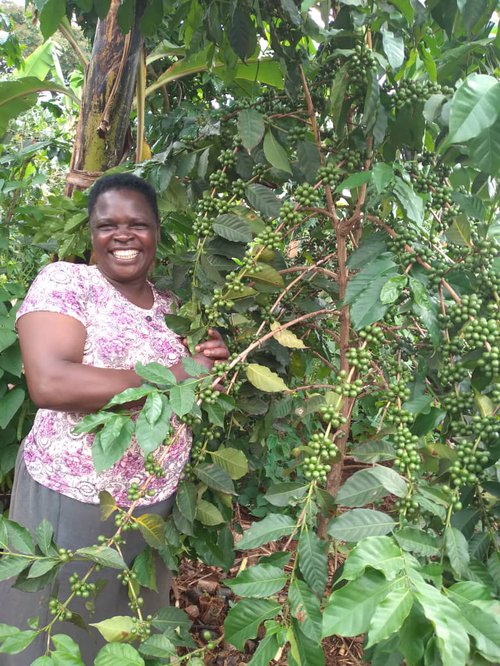 Last year, severe flooding damaged many of the small coffee farms and this year the pandemic is preventing many of the farmers from earning a living. However, thanks to being part of the Fairtrade family, and with additional support from Wales, the farmers have been able to access PPE and install extra handwashing facilities, which means they've been able to process the coffee and continue exporting. It's amazing to us to think that while so much of the world had to close down, we were still able to receive their coffee to sell and enjoy here in Wales. This has once again shown us the importance of fair partnership, with the farmers better able to respond to challenges like COVID-19 and climate change. The coffee has been extremely popular in the shop, and we hope that people will continue to support this delicious Fairtrade coffee.