Education minister thanks schools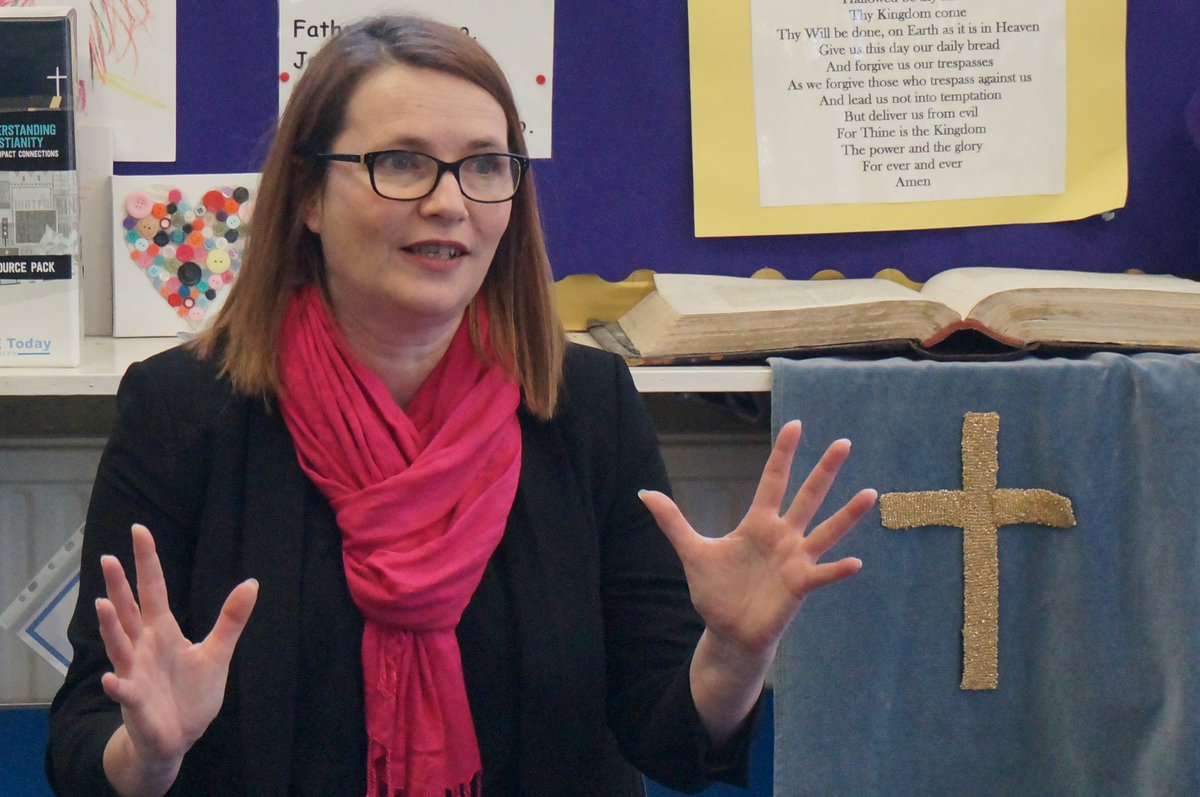 The Minister for Education in Wales, Kirsty Williams MS, has recorded a message of thanks to all those involved in schools as part of a service of thanksgiving for church schools in the Diocese of St Asaph.
Ms Williams was due to speak at the Diocese of St Asaph Church Schools' conference ahead of the annual Service of Thanksgiving for Church Schools at St Asaph Cathedral today (Thursday 11 June). Due to coronavirus she sent a video message with her address instead. With her permission, this has been included in the thanksgiving service for church schools, which has moved online as public worship is suspended in all cathedrals and churches.
The Service of Thanksgiving for Church Schools will be led by Canon Rex Matthias, Precentor at St Asaph Cathedral, and includes a reflection and blessing by the Bishop of St Asaph, Gregory Cameron.
In her message, Ms Williams personally thanks headteachers, teachers, staff, pupils, governors and all who support the church schools in the diocese. She thanks all within school communities for the ongoing support and commitment they have demonstrated to their communities during the Covid-19 pandemic. She also outlines some of the support that the Welsh Government is planning to offer schools over the next few months.
Ms Williams says, "I would like to say a big thank you to everyone who is helping us to get through this pandemic. From teaching staff, governors, parents and pupils, you are all going that extra mile.
"I am so very proud of how members of the school community have gone above and beyond to help, keeping schools open over weekends, bank holidays and even Easter. It's really heartening and humbling to see the way you and they have responded to this unprecedented crisis."
Ms Williams goes on to announce additional help for schools and children over the coming months. She says, "I was very pleased to announce an additional £33m to help local authorities to continue to provide free school meals. This means Wales is the first country in the UK to guarantee funding and guidance for the provision of free school meals until schools reopen or until the end of August.
"Schools are an important source of mental health support for children and young people. Sadly we anticipate an increase in requests for support due to coronavirus….. I want schools to be prepared so we've pledged an additional £1.25m for school counseling services."
Ms Williams ended with an encouragement to respond to the consultation document on the new curriculum regarding religion, values and ethics. She says, "It is essential that our education response to the pandemic is not seen as something separate from the work undertaken on curriculum development over recent years. The development of the health and wellbeing area of learning and experience, with its statements of what matters, should be drawn on by schools now to help shape their support for learners' wellbeing and ongoing provision."
Every year the Diocese of St Asaph invites all the head teachers, staff and governors of its 50 church schools to a service of thanksgiving, where Bishop Gregory blesses the staff and the work they do in nurturing the next generation.
This year, Bishop Gregory, whose message has been recorded for the service, will tell school staff and governors that the relationship between the diocese and church schools is "something very special and something very strong". He assures them all of the diocese's thanks for the work they are undertaking and their prayers for God's blessing.
He says, "It is my prayer for you all that as you go around your important business of looking after your children, caring for your families and building the education that they have, that you will know God's blessing and help in your work and you will be able to communicate a sense of resilience, a sense of the importance of how faith can help and strengthen those in your charge. I wish you every blessing on the work you undertake and pray that God may uphold you and support you all at this time."
Approximately half of the diocese's 50 church schools have remained open as resilience hubs during the pandemic, supporting the children of key workers. Plans are being prepared to re-open all schools in line with Government requirements later in June.