Doves of Hope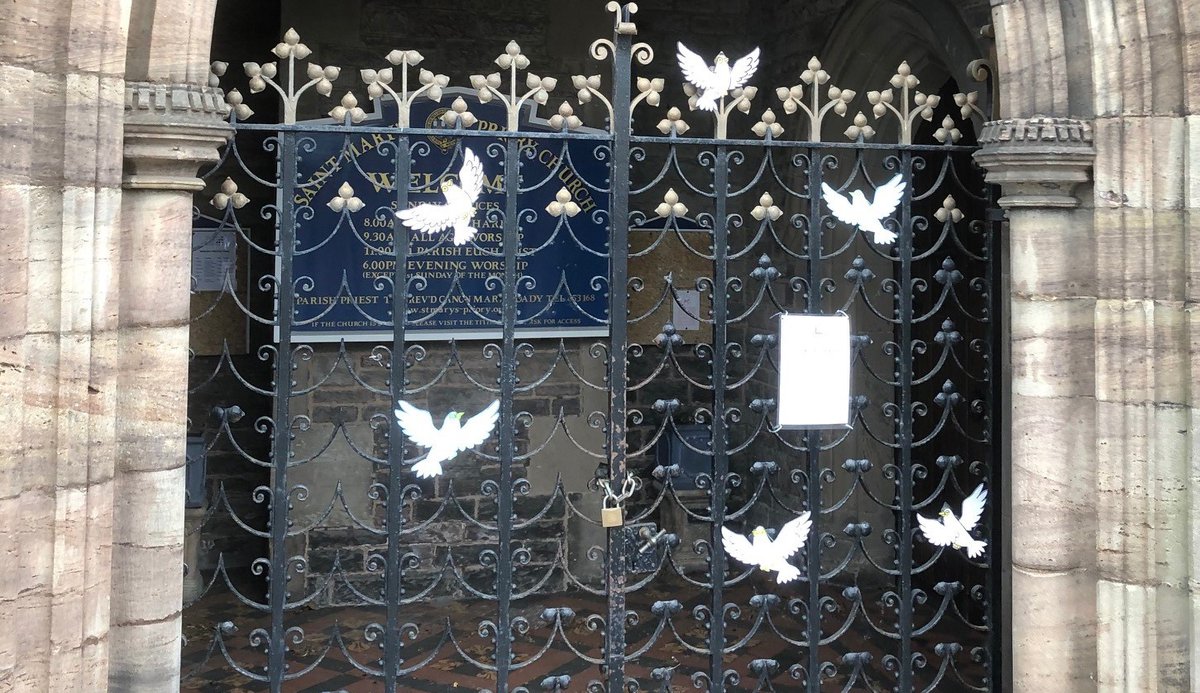 As we prepare for Pentecost, doves are appearing on churches and in people's windows. They are symbols of looking and moving forward, says teacher and Abergavenny parishioner Simon Meredith.
The image of a dove can be interpreted in many different ways. Whereas rainbows are bright and cheerful, raising the mood of the people who see them and lighting the darkness, doves are more symbolic.
For Christians, the dove is a powerful symbol of the Holy Spirit and God's love for us, such as the one that landed on Jesus as he was baptised. Doves also represent hope - it was a dove which returned to Noah's ark with an olive branch to show the flood was over. They are symbols of hope, that the situation we are in will be over at some point. Doves are for looking and moving forward.
The doves started when I was on one of my early morning exercise walks. I walked past a locked-up church and it seemed a dark empty place. So I embraced my inner Banksy, made six cardboard doves and hooked them on the gates. The people of the town responded well and now there are doves on all the churches in Abergavenny and they are starting to appear in shops and people's windows.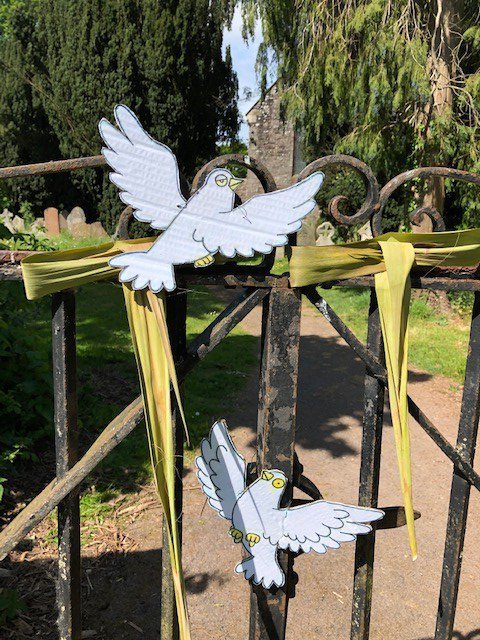 I have always loved arts and craft and I'm keen to be involved in art installations. So I am using my skills to share hope with my town and bring people together. Church has always been part of my life and I'm looking for ways to link my skills in craft with the church. It is particularly appropriate to use doves now as we will be celebrating the Holy Spirit in the season of Pentecost or Whitsun at the end of May.
I have created a video guide to show people how to make their own dove, starting with the simple shapes. I know not everyone wants to draw, so I've created a template that can be printed out. It's a drawing activity for all ages, they can draw a dove or just colour one in.
Doves are now popping up in other towns, including Newport, Tredegar and Pontlottyn. I hope the idea takes off.
Follow the Doves of hope on Twitter @dovesofh and Facebook