Churches go yellow for St John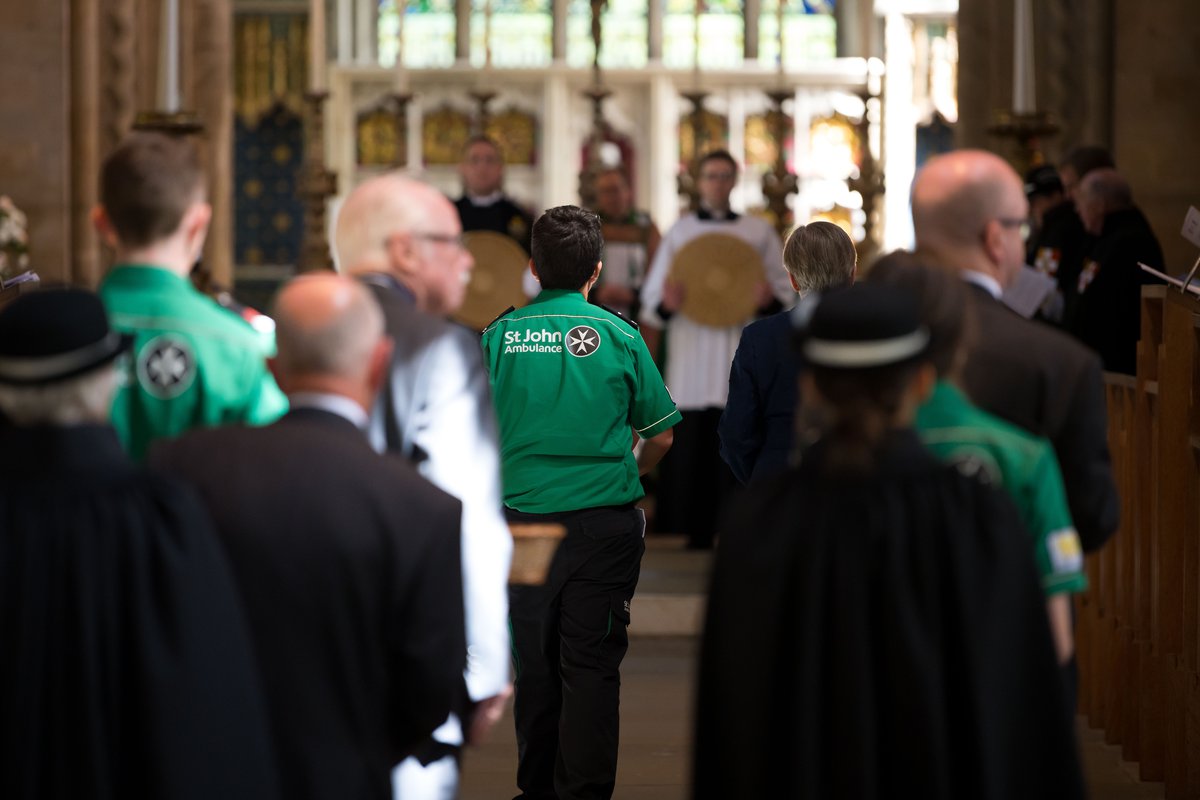 Churches are being invited to mark St John's Day by paying tribute to first aid volunteers.
They are invited to join other major landmarks in Wales by lighting up in yellow on St John's Day, June 24, to show appreciation for the work of St John Ambulance Cymru during the pandemic.
St John the Baptist is the patron saint of St John Ambulance and yellow is the charity's brand colour.
St John Ambulance Cymru Chief Executive Officer, Helen Smith says, "Across the pandemic, our staff and volunteers have given thousands of hours of their time and expertise. They have played a pivotal role in supporting the NHS in Wales, providing care at field hospitals, transporting patients on ambulances, and delivering prescription medication to people shielding from the coronavirus.
"Our work continues in communities across Wales where our efforts are now focussing on supporting of the nation's vaccination programme, ensuring no one goes without the care they need."
The Revd David Morris, Dean of the Priory for Wales of St John Ambulance Cymru, says, "St John Ambulance Cymru has enjoyed a very close friendship with the Church in Wales for more than 100 years and the Order of St John has deep Christian roots. As we celebrate the birth of St John the Baptist on June 24, I encourage our cathedrals and churches to join in the national light up in yellow to express our admiration and gratitude for the thousands of hours of service the staff and volunteers of St John Ambulance Cymru have given to Welsh communities during the Coronavirus pandemic."
The National Library of Wales, Wales Millennium Centre and University of Wales Trinity St David are among the landmarks acknowledging the light up.