Church joins Save a Life Campaign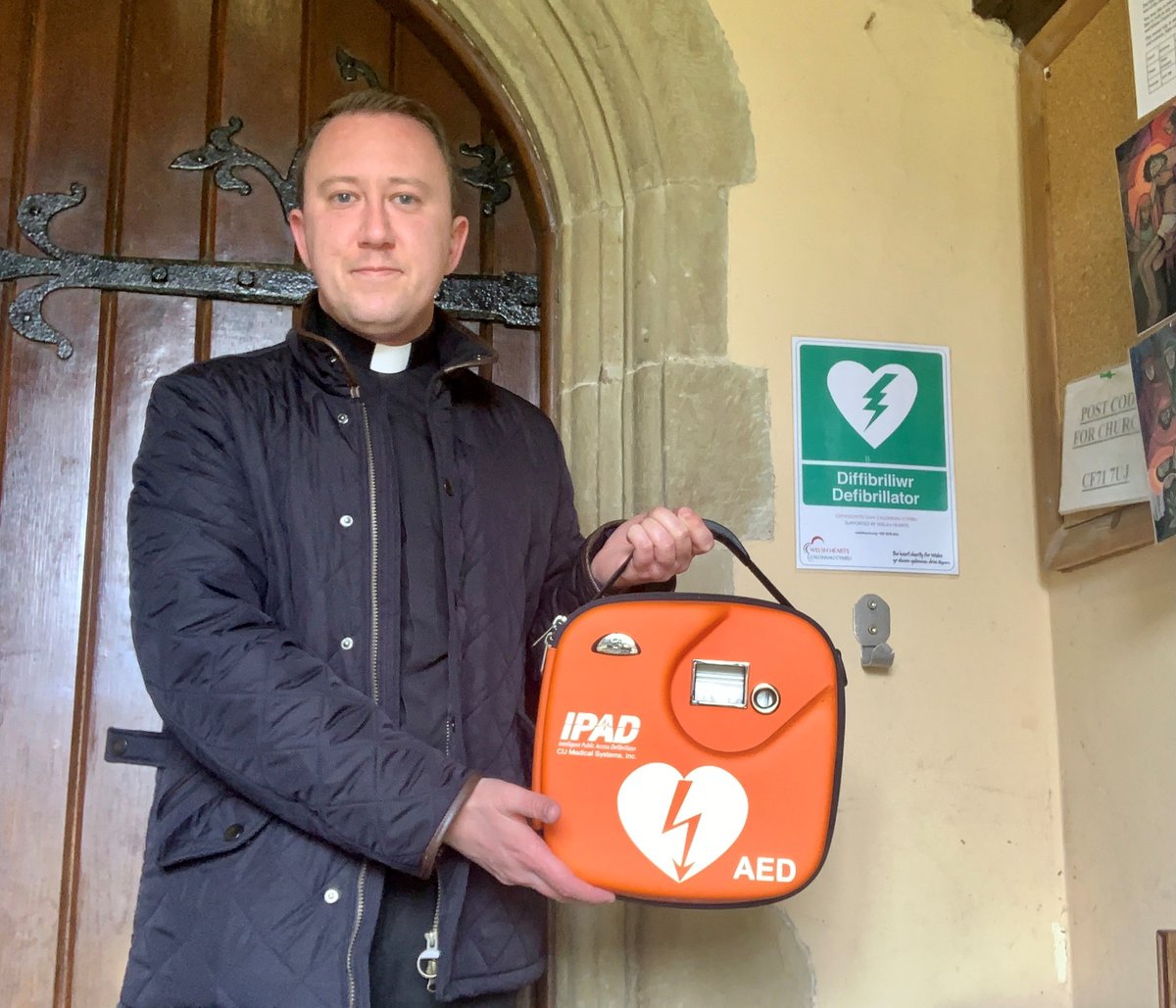 The Church may be in the business of saving souls but we're now being asked to sign up to save lives too.
Every year in Wales more than 6,000 people will have a cardiac arrest – when the heart stops suddenly - and many will die without some simple and easy-to-learn interventions. The Church is Wales is supporting the Save a Life Cymru's Touch Someone's Life campaign to encourage people to learn the basics of resuscitation so they can help in an emergency.
Funded by the Welsh Government this campaign aims to increase the survival rate, following a cardiac arrest in the community, from the current rate of less than five percent.
As a first step, we're asking people to watch a training video on: https://gov.wales/save-a-life-cymru
There are other actions to take too, such as installing a public access defibrillator at their church or community hall and holding a Cardiopulmonary Resuscitation (CPR) and defibrillator training session, once Covid-19 restrictions are lifted.
Making others aware of the resources is also important and people are invited to share the campaign on their websites and social media. Find out more at Twitter @savealifecymru and Facebook @achubbywydcymru and join in with hashtag #TouchSomeonesLife
The Revd David Morris, Dean of the Priory for Wales of St John Ambulance Cymru, says, "The Church in Wales is an organisation with a presence in almost every community in Wales, which you could say is involved in the business of saving lives in varied ways - spiritually, emotionally and physically – and so our partnering with Save a Life Cymru has the potential to make a huge difference.
"Save a Life Cymru is an ambitious and vital initiative to ensure as many people as possible across Wales know the simple and yet fundamental steps they can make should someone experience a cardiac arrest.
"It is our hope that churches across Wales will participate enthusiastically in this initiative, encouraging members to simply be aware of the basic principles of the chain of survival and CPR, to possibly house a defibrillator or donate one to the local community, or to complete basic first aid training.
These simple steps can help turn the tide on the number of deaths which might have been prevented."
Touch Someone's Life explains what any person should do in the event of a cardiac arrest. CPR must be started immediately to pump blood around the body and a defibrillator used to restart the heart. The unpredictable and time-sensitive nature of cardiac arrest in the community makes it a unique medical emergency. There is no other medical situation that relies on such community intervention.
Chair of Save a Life Cymru, Emeritus Professor Len Nokes says, "Around 80% of community cardiac arrests in Wales happen in peoples' homes and can happen to anyone at any time and many often appear healthy with no known risk factors. This emphasises the importance for everyone to have live saving skills to help save their family, friends, colleagues, neighbours or a stranger. Our ambition is to create cultural change across Wales where everyone has the skills and confidence to start CPR and use a defibrillator to help anyone experiencing a cardiac arrest."
Mr Nokes continues, "CPR is a fundamental skill that everyone should be capable of performing. It could save someone's life. Don't be afraid of using a defibrillator. You can't harm and it dramatically increases the chance of survival."