Cathedral marks 850 years since King's pilgrimage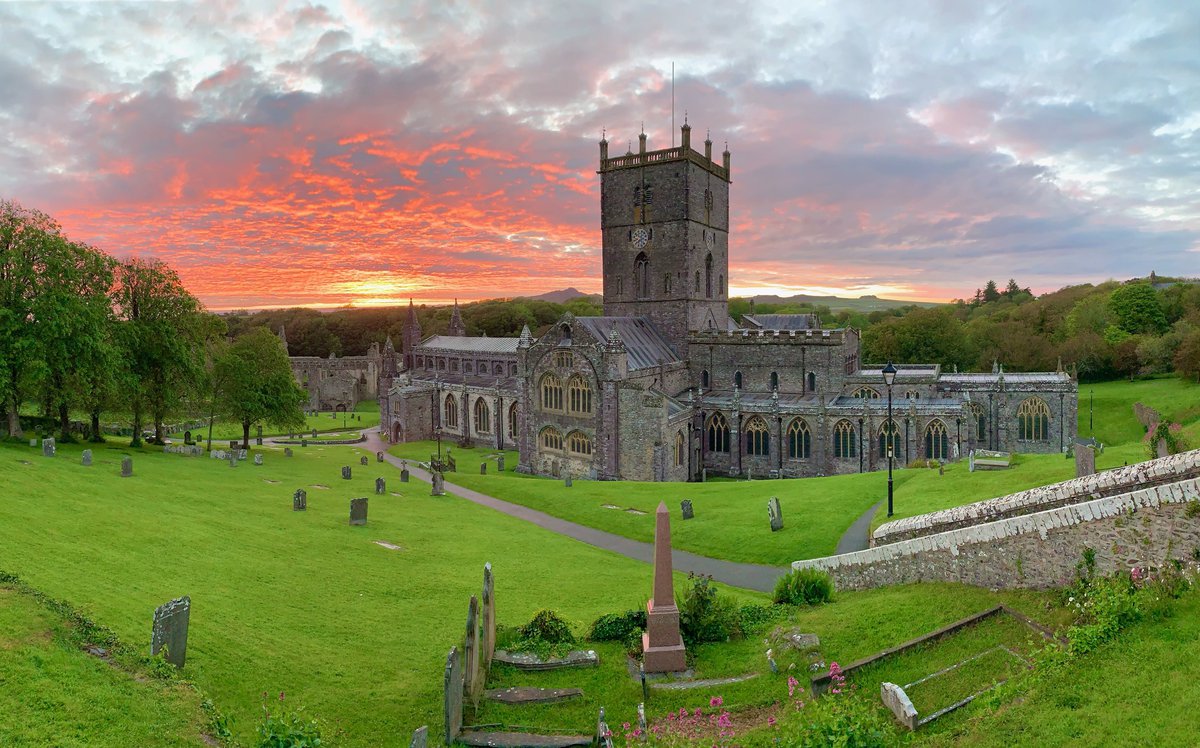 The 850th anniversary of King Henry II's pilgrimage to St Davids Cathedral will be marked there by a day of themed services and events next week.
The King made the pilgrimage within a year of the brutal and public murder of the Archbishop of Canterbury, Thomas Becket, and the trip is recorded in the medieval Welsh annales Brut y Tywysogion / Chronicles of the Princes.
An original copy of Brut y Tywysogion is in the National Library of Wales in Aberystwyth. By arrangement with the National Library, a digitised version of the entry is on display in the St Davids Cathedral Treasury.
The Dean of St Davids, Dr Sarah Rowland Jones, says, 'The 12th century was an important period in Welsh history, seeing the transition from rule by native princes of Wales to that of the Norman and English monarchy. We are delighted to share the history of our Cathedral in the medieval period with visitors and pilgrims today."
The Cathedral will mark the anniversary on September 29. The events include include:
8am - Morning Prayer in St Thomas Becket Chapel. All welcome.
10.30am-11.30am Tour of 12th Century Cathedral.
The tour continues across the bridge between the Cathedral and the medieval Bishops Palace and joining a no-charge Guided Tour of Bishops Palace by CADW (bookable on CADW website Open Doors - St Davids Bishop's Palace | Cadw (gov.wales) )
12 noon - Solemn Mass for St Michael and All Angels, at Cathedral High Altar.
5pm-6pm - Procession and Solemn Vespers in Cathedral Quire.