Archbishop honoured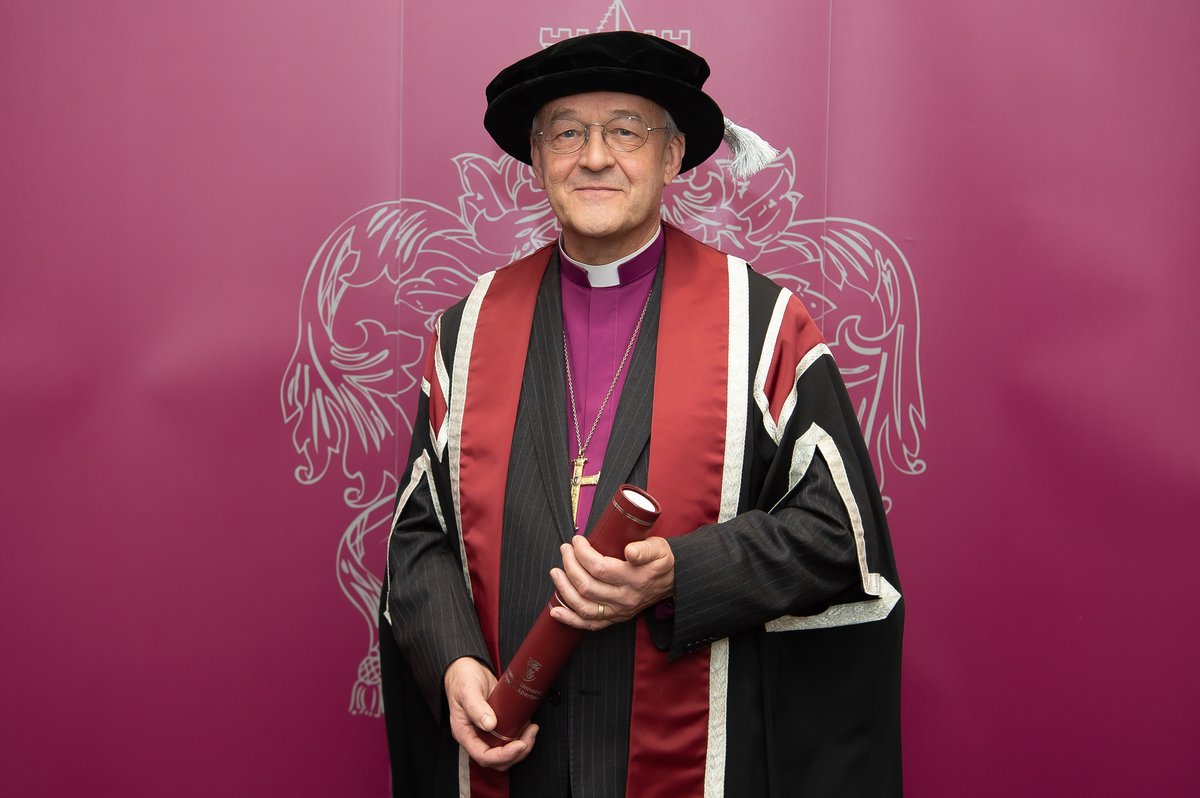 The Archbishop of Wales has been awarded an honorary degree from Swansea University.
Archbishop John Davies was presented with the D. Litt award at the degree ceremony for the College of Arts and Humanities.
Receiving his award, Archbishop John said, "I am both humbled and touched that the University has chosen to honour me in this way. For me, the award has both a personal and somewhat nostalgic significance, as my father, who died in June of this year, graduated in 1947 from the then University of Wales College, Swansea. He was immensely proud of the way in which the University grew in both size and reputation over the years, and he would have been delighted with the award which I am so pleased to receive. I look forward to the University's reputation continuing to grow and welcome the contribution it makes to the local community and economy of Swansea. I particularly welcome the co-operation of the University authorities in developing a sensitive and welcoming chaplaincy service which seeks to offer pastoral and personal support to both students and staff in a variety of circumstances and situations."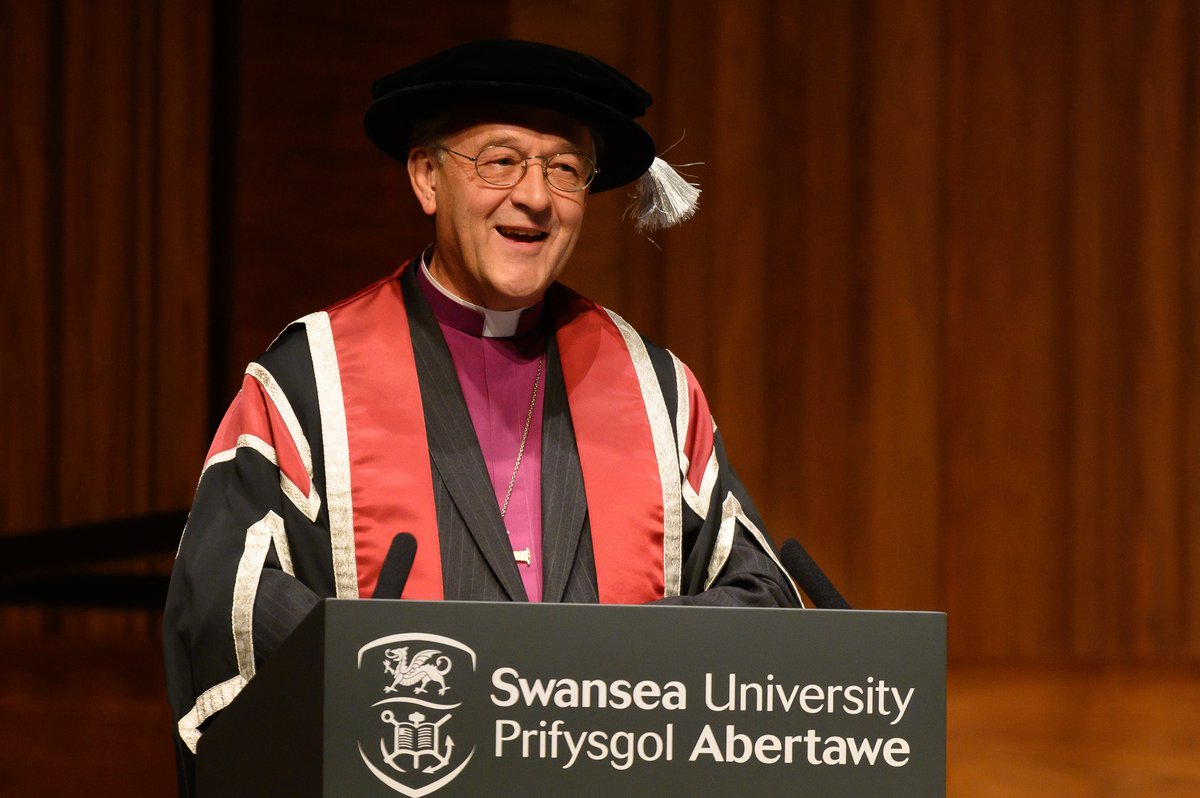 Archbishop John was born in Newport. A former solicitor specialising in criminal law, he was also, prior to ordination greatly involved in the life of the church at parochial, diocesan and provincial level.
In 1982, he entered St. Michael's College, Llandaff, an Anglican theological college, to train for ordained ministry and to study theology. In 1984, he completed a Diploma in Theology with the University of Wales. He later undertook postgraduate studies in canon law at Cardiff University, and completed a Master of Laws (LLM) degree in 1995.
He left the law to enter the ministry and was ordained in 1984. He served in the Diocese of Monmouth in a variety of rural, post-industrial and urban parishes, and he also served as Diocesan Schools' Officer and Officer for Ecumenical Affairs. He was appointed Dean of Brecon in 2000, and during eight years in that role oversaw significant improvements to the fabric and liturgy of the Cathedral. He was elected as the ninth Bishop of Swansea and Brecon in 2008 and elected as Archbishop of Wales in September 2017. Following his enthronement as Archbishop he said that he wanted to 'refresh the vision of the church as an institution in order to support and nourish the lives of wider society'.
He is profoundly interested in matters of social justice and has spoken out on a range of issues, including homelessness and housing, rural problems, organ donation, assisted dying and poverty. He has retained a keen interest in issues of crime and punishment, with a particular concern about prison conditions, the treatment and rehabilitation of offenders, the nature of criminality and the effects of poor social and educational standards. Having served as the chairman of the trustees of a large hospice in Newport, he also has a deep concern for the just provision of healthcare, not least for those in the final stages of life.