Archbishop joins call for halt to aid cuts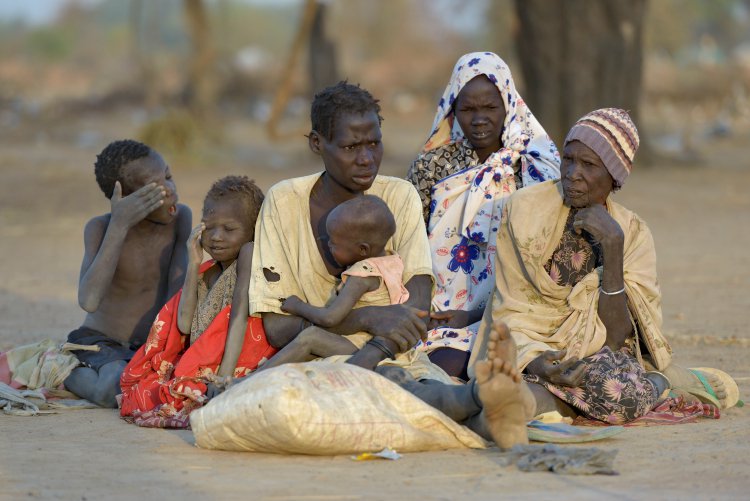 The Archbishop of Wales is joining the charity Christian Aid to call on the UK government to halt its proposed aid cuts in South Sudan.
The intended cut to the UK's aid budget for South Sudan is reported to be 59%. NGOs working in South Sudan say more than 60% of the country's population is facing crisis levels of food insecurity. Some regions of the country have been categorised as 'Famine Likely' under the Integrated Food Security Phase Classification process.
The Archbishop, John Davies, describes the proposed cut as "alarming" and "inhumane". He says, "I strongly urge the UK government to stop these and other international aid cuts. They will do untold damage to the poorest communities in our world. In South Sudan in particular, these cuts risk tipping the country into a deep crisis."
The Church in Wales' Centenary Appeal is supporting a Christian Aid project to restore peace in South Sudan.
Archbishop John says, "Through our Centenary Appeal, we in Wales stand with our brothers and sisters in South Sudan. I urge the UK government to do the same. I understand the need for fiscal responsibility, but these are the wrong cuts, at the wrong time, for the wrong reasons. Be it carelessly or deliberately, these cuts will harm vulnerable people.
We must not balance the books on the backs of the poorest in our world. In the name of all that is good, Prime Minister, please stop these cuts.'
In a joint statement, the NGOs said, "There is no doubt that the anticipated cuts will cost lives, and undermine significant, long-term progress made with UK funding to date."
Cynan Llwyd, acting head of Christian Aid in Wales, says, "South Sudan is in a particularly fragile state. Food security has worsened due to a number of reasons like flooding, displacement and a long running conflict. Christian Aid's partners are working hard on the ground to help but it is a desperate situation.
'Through its Centenary Appeal, the Church in Wales is supporting one of our partners in its efforts to build and maintain peace. Conflict makes poverty much worse and threatens any gains made through development work. Christian Aid will continue to work with its partners in South Sudan but the aid cuts will make our work much harder.