African Bishop to give prestigious St Asaph lecture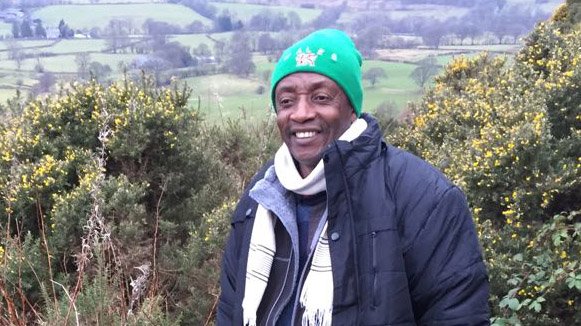 An Anglican Bishop from Tanzania is to present a lecture in St Asaph Cathedral on his way to this year's Lambeth Conference.
The Rt Revd Matthew Mhagama is Bishop of Southwest Tanganyika, a diocese in Tanzania which is linked to the Diocese of St Asaph. He will use the opportunity to explain why Christianity is continuing to grow and flourish in Africa.
The lecture on Sunday 24 July at 3.30pm is the latest in the Hellins Lecture series, which is held in memory of Canon EWJ Hellins. He endowed a sum of money for the education of the clergy and laity in the diocese. The title of Bishop Matthew's lecture is The joy of serving God in the Anglican Church, Diocese of Southwest Tanganyika.
The Bishop of St Asaph, the Rt Revd Gregory Cameron, who will attend the lecture said: "After a break of several years, I am pleased to announce the next Hellins Lecture will take place after Evening Prayer on Sunday 24 July in the Cathedral at 15.30hr. It is very good to be welcoming Bishop Matthew back to the diocese a few days prior to the Lambeth Conference in Canterbury, and I look forward to his lecture as a way of cementing the links between the two dioceses. It is an opportunity to show a sense of real commitment to this link, and to learn more about how we might support one another."
St Asaph has been twinned with the Diocese of Southwest Tanganyika since 2009 and there have been numerous visits from individuals and groups over the last 13 years. The most recent visit has seen two doctors from Bala moving to the village of Milo to offer medical support and teaching. Doctors Adrian and Hilary Murray initially went to Milo for a year in 2019 but their time was extended due to Coronavirus.
This year, the Diocese of St Asaph will send its diocesan offering to support a farming project in Southwest Tanganyika. The offering, which is a gift from church congregations raised over the year, will help kick-start a project to grow avocados and keep bees. The profits made through the farming venture will support the training of new priests, provide food and education for children in a nearby orphanage and help establish a low-interest credit fund for young people and women. There will be opportunities to donate to the offering at St Asaph Cathedral during Bishop Matthew's lecture.
Bishop Matthew and Bishop Gregory will travel to Canterbury for the Lambeth Conference which starts on 26th July. The Conference is a once-in-a-decade meeting of all Anglican Bishops from across the world. It was due to take place in 2020 but postponed two years due to Coronavirus.
Bishop Matthew's Hellins Lecture is free to attend and open to all. It takes place at St Asaph Cathedral at 3.30pm on Sunday 24 July.