Bishop of Monmouth
Bishop Elect Cherry Vann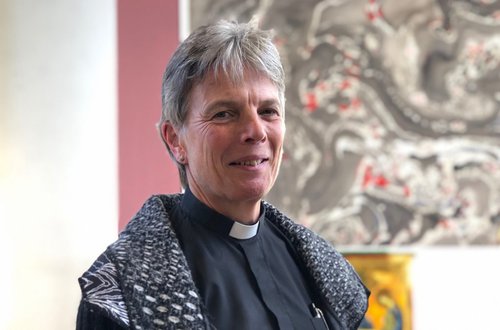 Originally from Leicestershire, Bishop Elect Vann has served as Archdeacon of Rochdale, in the Diocese of Manchester, for the past 11 years. She trained for ministry at Westcott House, Cambridge, and was ordained as a deacon in 1989. Among the first women to be ordained as a priest in the Church of England in 1994, she has spent her entire ministry so far in the Diocese of Manchester, in Flixton, Bolton and Farnworth. She is also an honorary canon of Manchester Cathedral and a former chaplain to deaf people.
Ms Vann holds senior posts in the governance of the Church of England. She has been Prolocutor of the Lower House of the Convocation of York since 2013 and is an ex-officio member of the Archbishops' Council.
A talented pianist, Ms Vann is both an Associate of the Royal College of Music (ARCM) and a Graduate of the Royal Schools of Music. She conducts the Bolton Chamber Orchestra.
Ms Vann will be the Bishop Elect until the appointment is formally confirmed by the Archbishop at a Sacred Synod service. She will be then be consecrated as bishop at Brecon Cathedral – the seat of the current Archbishop – and enthroned as the 11th Bishop of Monmouth at Newport Cathedral.