Weddings
Drawing on the teaching of the Bible, and of the Church down through the centuries, the Church in Wales Marriage Service talks about marriage as a gift of God. Marriage is described as the lifelong, faithful union between a man and a woman, and married love is compared with the love Jesus has for his people – a love expressed in his willing sacrifice of himself on the cross.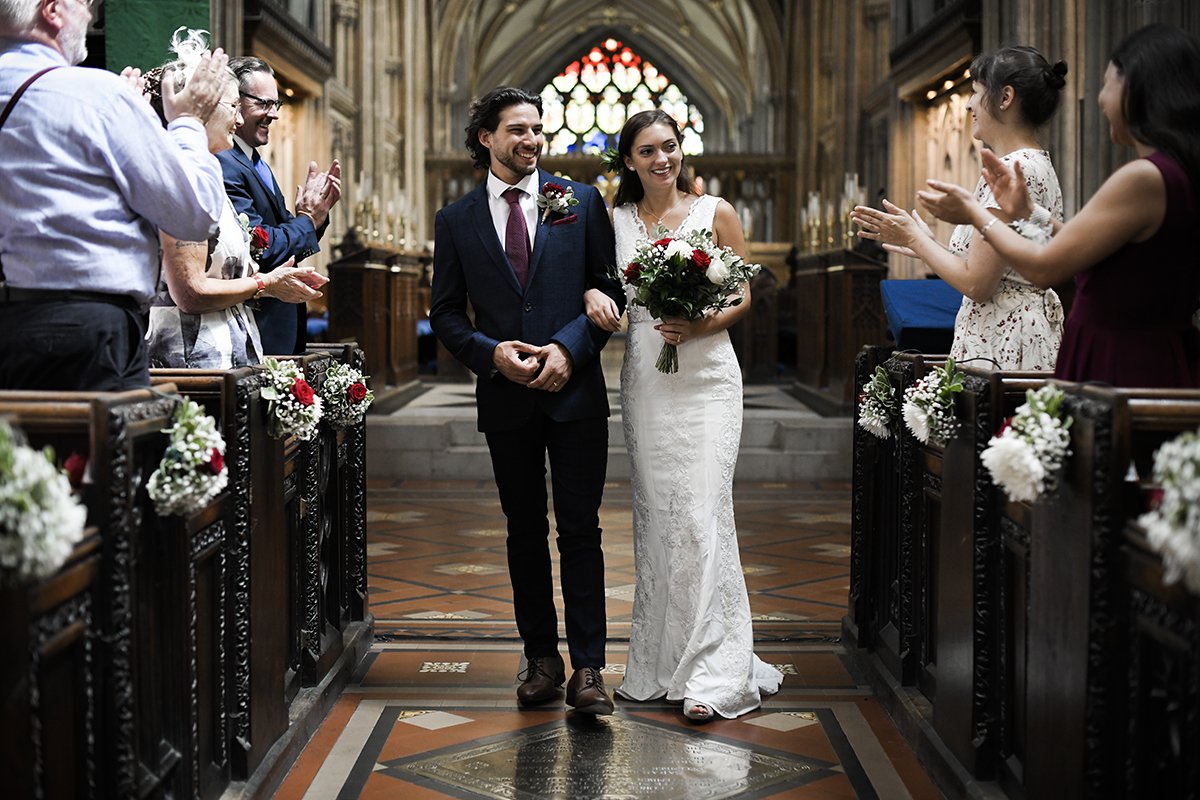 Marriage is a gift of God through which husband and wife may grow together in the knowledge, love and service of God. It is given that, united with one another in heart, in mind and in body, they may increase in love and trust. God joins husband and wife in life-long union as the foundation of family life (in which children are born and nurtured and) in which each member of the family, in good times and in bad, may find strength, companionship and comfort, and grow to maturity in love. Marriage enriches society and strengthens community.

From the Church in Wales Marriage Service
Jesus sets the greatest example of unconditional, self-sacrificial love – a model that husband and wife can seek to follow in the way they love one another, each putting the other's needs first. At the heart of the marriage ceremony is the making of vows and the giving and receiving of rings, in which a couple make a public declaration of lifelong commitment to love each other, 'for better, for worse, for richer, for poorer'.
Christians believe that a loving marriage provides the proper context for sexual intimacy and a secure environment for bringing up children. Marriage also provides important stability within the wider community.
You have a right to be married in your local parish church and may also have an entitlement to be married in other parishes where you or your family has a connection.
The law requires that at least one of those to be married must:
reside in the parish where the wedding is to take place; or
be entered on the church electoral roll (the membership list of regular worshippers in the parish); or
have a 'qualifying connection'.
According to the Marriage (Wales) Act 2010, one (or more) of the following must apply in order to show a 'qualifying connection':
you were baptised or confirmed in the parish;
that you have at any point lived for at least six months in the parish;
that a parent has lived for at least six months in the parish at any point in your lifetime;
that you have regularly attended Church in Wales worship in the parish for at least six months at any point during your lifetime;
that a parent has regularly attended Church in Wales worship in the parish for at least six months at any point during your lifetime;
that a parent or grandparent was married in the parish.
You must be aged sixteen or over in order to be married. If you are under the age of eighteen, you must have parental consent.
There are special guidelines on church marriage if you have been divorced and your former spouse is still living.
Most couples who intend to get married in the Church in Wales 'have their banns read' some time before the ceremony takes place. This is a simple procedure which involves the priest making a public announcement of your intention to marry during services on three successive Sundays. However, there are also certain circumstances in which some form of licence, such as a Common Licence or Special Licence, is more appropriate. Your local priest will advise you about this. More information about the various legal preliminaries to marriage is available from the Faculty Office website.
If you are thinking of a church wedding, you should contact your parish priest in the first instance. You can usually find the priest's contact details on the church noticeboard. You can also find these details through the 'Find a Church Near Me' tool.