Re:store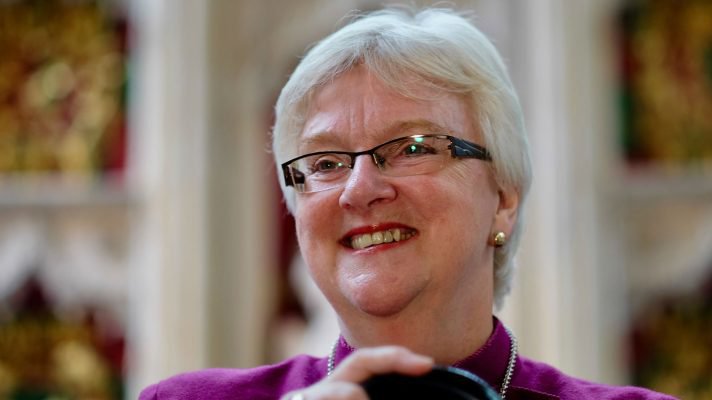 This week's Lent reflection focuses on the word Restore and is by the Bishop of Llandaff, June Osborne.
We live in a throwaway society where things are rarely repaired. If they are, we do our best to disguise the damage. My son wears a T-shirt which got torn early in its life. I take great pride in the fact that you cannot see my handiwork in restoring it to its original state.
This is not the case in 'Kintsugi', the Japanese art of repairing broken pottery – sometimes known as 'golden repair' – because the craftsmen or women who restore these vessels go out of their way to make sure you can see the mend. Powdered gold or silver is added to the lacquer to ensure we see the breakage. The mend becomes part of the beauty of the piece. Far from disguising the repair, it shows the damage as part of the history of the object. It positively illuminates the harm done.
As we reflect on our own spiritual condition in these weeks preparing for Easter we inevitably come up against our broken places, damage done to us or by us. In some of our Lent prayers we remember 'those we have injured or offended' and it is good to bring to a place of prayer those we have hurt, or who have hurt us, the damaged relationships which need repair.
To restore a relationship which has been injured is no easy or simple matter, but we worship a God who is in the business of healing. We know he restores us to his loving presence when we have gone astray. He 'restores us to health and heals our wounds', as Jeremiah promised (Jeremiah 30:17). When painful things come to the surface of our lives, as they often do in prayer, it is so that they might be healed.
Let Kintsugi be an inspiration to us. Instead of throwing away the broken things in our life, or disguising the damage, pretending it never happened, let us make it into a 'golden repair'. We need to embrace the flawed and imperfect in our lives if we are to truly know the grace of God, and that includes the relationships which need to be restored. Restored in such a way that they are stronger and more beautiful than before. As Ernest Hemingway wrote in A Farewell to Arms, his novel set in the First World War:
The world breaks everyone and afterward many are strong at the broken places.

Ernest Hemingway