Remember: Pilgrim's Progress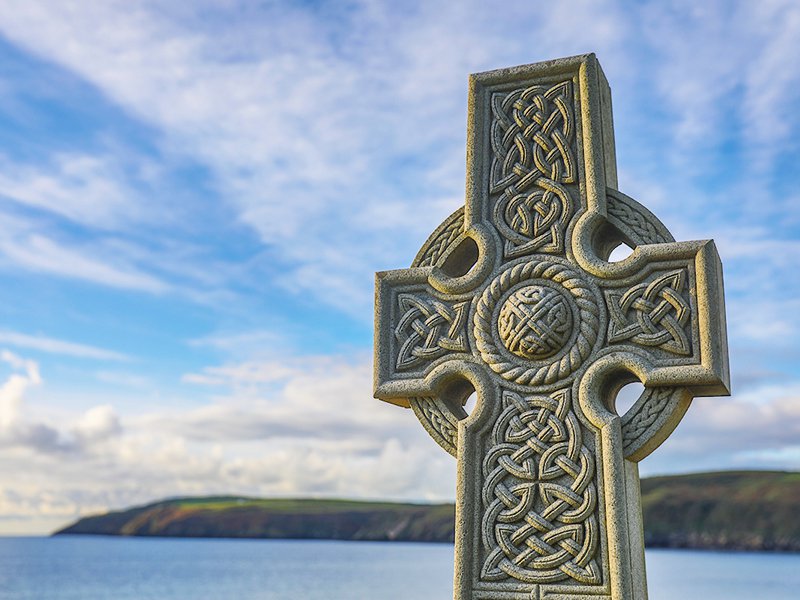 This week as we focus on the word Remember, we look at how our Christian heritage is inspiring our future through a major pilgrimage project.
For centuries, pilgrims have been following paths across North Wales to pray and seek solace at sites dedicated to Celtic saints.
They have walked in the footsteps of holy men and women such as Deiniol, Cybi, Seiriol, Cadfan, Tudwen and Madryn, often on their way to Bardsey Island, a focal point of the Celtic Christian church, known as 'the burial place of 20,000 saints'.
Today, the ancient practice of pilgrimage is at the forefront of a £3m project to re-evangelise North Wales.
Six churches dedicated to Celtic saints are being developed as 'major pilgrim churches' as part of the Llan project, run by the Diocese of Bangor with money from the Church in Wales' Evangelism Fund. They will tell the story of faith, inspire pilgrimage, deepen discipleship and pass on a sense of the community of faith to the next generation.
The pilgrimage project is about rekindling our past to create new opportunities for people to encounter God, says the Revd James Tout, Director of the Llan project.
"As Christians in the Diocese of Bangor, we can trace our history back to holy men and women who founded communities of prayer and service across the diocese as early as the fifth century," he says. "These early Celtic saints are still commemorated in the names of our churches, villages and towns.
"A millennium and a half later, our mission hasn't changed – but our context today is new and challenging. Deiniol, Cybi, Seiriol, Tudwen, Madryn and others brought the light of Christ to our diocese. In a holy place – near a well, in a glade, at a cave, by a grove – they established their 'llan', their enclosure; a place of wisdom, story, teaching, healing and conversion; assuredly a place of solitude, but also a place of encounter.
"Our evangelism project takes Llan as its title because it seeks to create and offer contemporary opportunities for the evangelistic encounter found at the traditional 'llan'.
The traditional Medieval pilgrim path to Bardsey Island follows the northern coast of the diocese and continues along the north of the Llyn Peninsula. There is also an ancient southern route beginning around St Cadfan's church in Tywyn, following the west coast of the diocese and continuing on to the southern coast of the Llyn Peninsula.
Several other churches – because of their architectural beauty, historic associations or striking location – have become, over the centuries, destinations for hikers and walkers, for tourists and locals.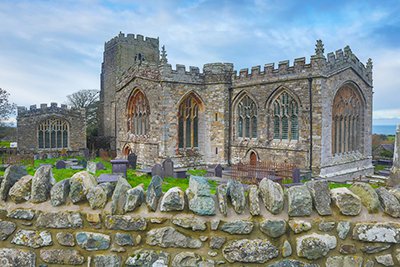 The six churches chosen to be Major Pilgrim Churches are: St Deiniol's Cathedral, Bangor; St Beuno's Church, Clynnog Fawr; St Hywyn's Church, Aberdaron; St Cadfan's Church, Tywyn; St Cybi's Church, Holyhead; and St Seiriol's Church, Penmon.
"The Pilgrimage project seeks to celebrate the places, buildings and landmarks that hold the breadth of Christian heritage and memory in the diocese as a rich resource," says James, who also serves as assistant curate in Wrexham. "It considers how these places can be shaped to tell the story of faith and to inspire pilgrimage, thereby being used as gifts for evangelism. It recognises that many people visit our church buildings, churchyards and Christian landmarks outside of planned service times and that our spaces can be shaped to speak of the gospel.
"The project also has the potential to increase the confidence of existing church congregations in evangelism, through encouraging them to explore ways of sharing the stories of faith specific to their place and their community."
Reaching out to children and young people is a key part of the project.
"There's an increasing recognition that for faith to be passed onto the next generation, children and young people need to develop a sense of identity and belonging as part of a faith community that has existed for generations," says James. "Pilgrimage and the stories of pilgrimage provide a lens through which to engage with children and young people about Christian faith."
Leaders on "pilgrimage ministry" will be trained across the diocese. Their work will focus on welcome, story-telling and encounter – helping people tell their story and showing pilgrims how they might take the next steps on their journey of faith.
Research by the Diocese suggests the pilgrimage journey is often seen as a less intimidating way for people to engage with faith than a attending a planned service.
"Pilgrimages have always been times of searching and reflecting - people have taken time away from the daily round to do something different, and to reorientate life for a while," says James. "Pilgrimages aren't usually Damascus road experiences for the pilgrim; but they are often Emmaus road epiphanies – a time of walking gently with Christ, and coming to know him in a new light.
"That type of spirituality, encounter and evangelism is very powerful today. It engages with the quest for holiness and meaning that we see around us, and it offers a credible Christian response."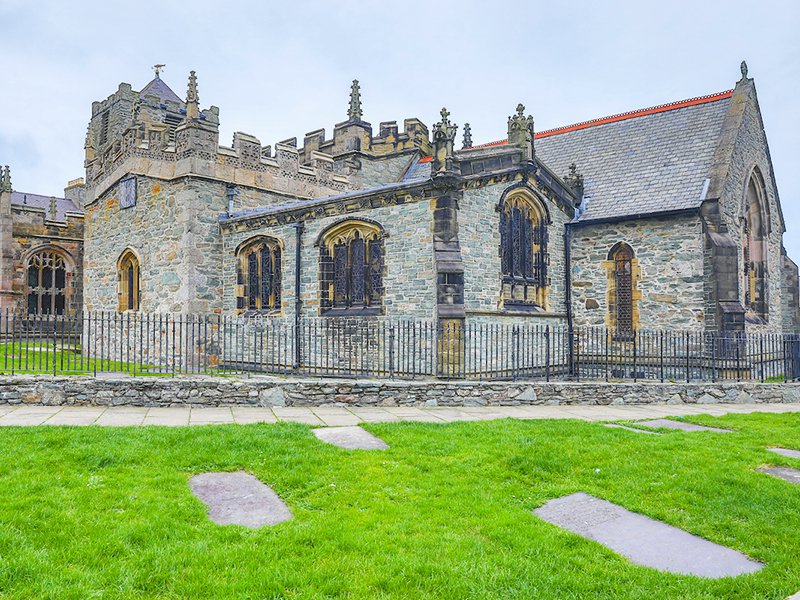 [All photographs by Dave Custance]