Journey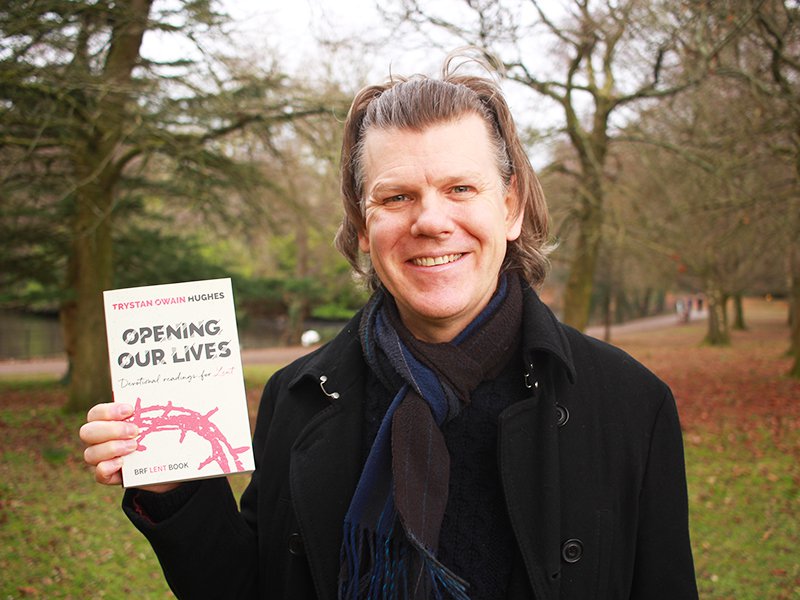 After almost a year of lockdowns, opening up our lives is the theme of a new book for Lent, recommended by the Archbishop of Wales.
Opening Our Lives is a book of practical daily devotional readings looking at how we can open up our lives to God. It is written by a Church in Wales vicar and tutor to lead people through Lent.
The book focuses on a different theme of opening our lives each week: opening our eyes to God's presence, our ears to his call, our hearts to his love, our ways to his will, our actions to his compassion and our pain to his peace.
The author is Dr Trystan Hughes, vicar of Christ Church, Roath Park, Cardiff, and Canon Theologian of Llandaff Cathedral, as well as tutor in applied theology at St Padarn's Institute and an honorary senior lecturer at Cardiff University.
Trystan wrote the book during lockdown and each short reflection is rooted in his own experience and observations - as a father, a son, husband and brother and as someone who has suffered pain and faced bleak times – as well as scripture.
His aim, he says, is to inspire people to find God at challenging times by taking a fresh approach to Lent.
"Through writing Opening Our Lives I want to inspire readers to find God in every part of their lives - in moments of quiet, in walks in the countryside, in time spent with family, in work or hobbies, and even in watching TV in the evening," says Trystan.
"As readers ponder over the daily reflections and then live out the practical suggestions which are given each day, I hope the book will give people purpose and inspiration at this challenging and difficult time.
This year, it would be great to move Lent away from simply being a time to 'give up' things to being a time to 'open up' - as we open up our own lives, as well as the lives of those around us, to God's peace, hope, joy, and compassion."
The book is endorsed by the Archbishop of Wales, John Davies. He says, "Trystan offers material for each day of Lent through to Easter, drawing on literature, theology, scripture and easily appreciated events from his own daily life and the lives of others. I thank him for the work he has done to provide such an accessible, stimulating and refreshing resource and I am happy to recommend it as a Lenten read for both individuals and groups."
Watch Trystan's introduction to the book
Lent Course
Trystan will introduce his book's theme for each week in Lent in a short film, ideal for those following the course.