Revd Miriam Beecroft, Bangor Diocese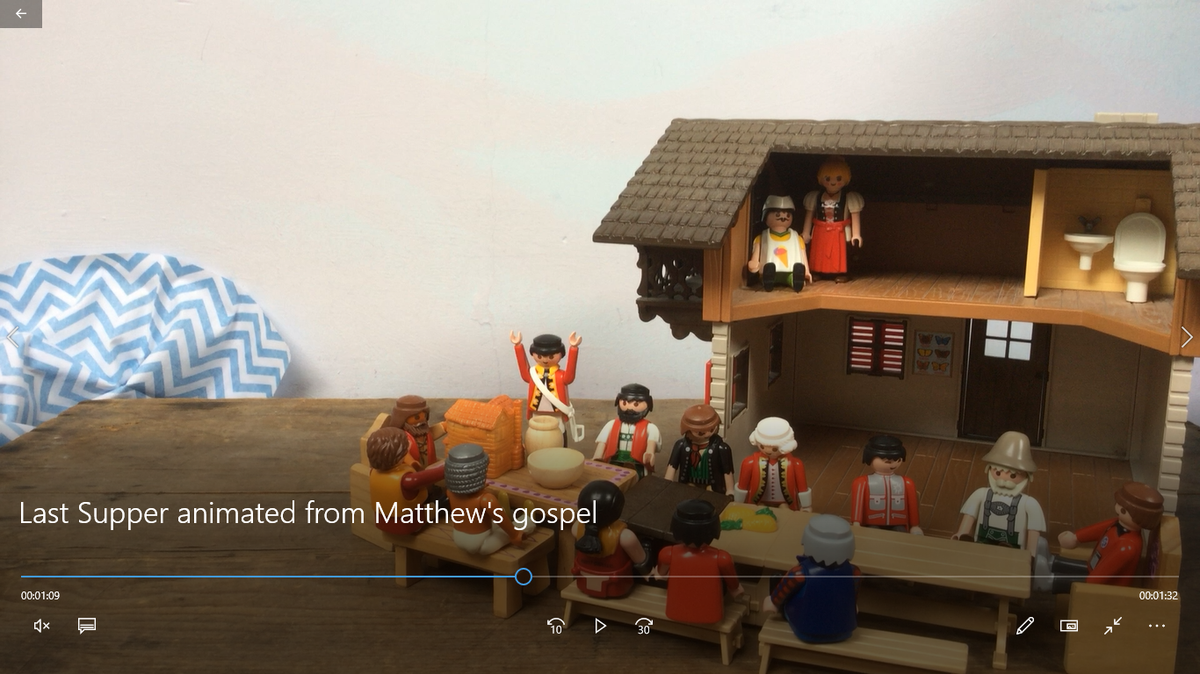 A stop motion animation of the Last Supper acted out by Playmobil toys was one family's contribution to their online church service, says the Revd Miriam Beecroft, Vicar of Bro Cyfeiliog and Mawddwy
Initially, I didn't like the idea of recording services on my own at home because it seemed so unnatural, but it soon became apparent that the restrictions were going to last for weeks, and I didn't want to miss the opportunity of connecting with people online at a time when they were probably spending much more time online than usual. I'd never used the webcam feature on my laptop before (it still had the plastic sticker over it from when it was new at least five years ago!) but I soon got to grips with the video recording feature. I'm not using any editing software as I wouldn't know where to start, so if I make a significant mistake, I start again. The greatest challenge is finding a time when the house is quiet enough to record something!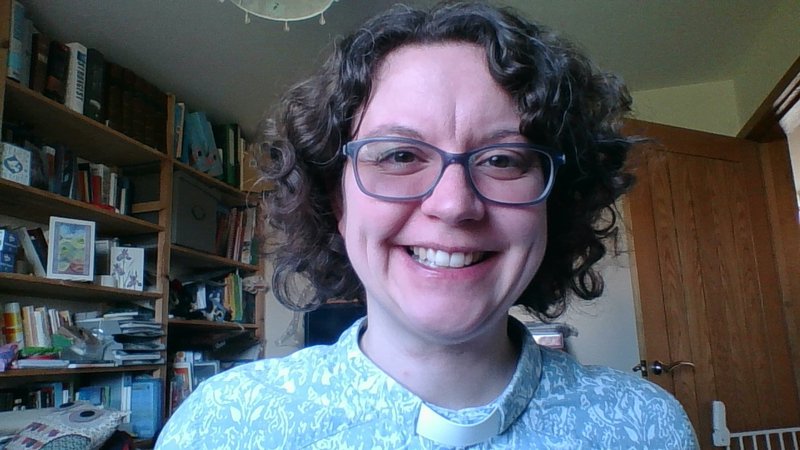 I started by producing a Daily Prayer leaflet that my congregation could use at home, and I sent it by email or post to everyone in our congregations. Our Bishop, Andy John, also produces a Service of the Word liturgy for each Sunday, so I use one or the other, and share a service each Sunday and Wednesday, as these are the days we would usually gather for worship.
I shared compline each evening during Holy Week, and I also got different church members to record videos of themselves reading the Passion scriptures, and posted those throughout the week. I didn't want it to be my voice alone, and I thought it would be a great thing if people started sharing scripture readings online during such a special time.
Receiving the video files from people who aren't used to sending such large files has been quite frustrating, but we always get there in the end. I asked a family to record one of them, and what they returned was a stop motion animation with Playmobil toys acting out the gospel. I love the fact that the children have got so engaged with this and put half a day's effort into producing something so good.
Feedback has been really positive. People who don't personally use Facebook have still been checking the page and watching the videos, and I like the fact that people who wouldn't normally come to church can still see a few seconds of a service before they decide to scroll past or watch some more. They can pop in, in a way that they wouldn't pop into the back of church on a Sunday morning. And those people on the fringes of church can see that we're still worshipping together and not on a long break from church.
I'm also pleased that when I share hymn recordings, prayers or devotions, either to do with the virus pandemic or just generally encouraging spiritual content, the engagement is as much from people outside church as from congregation members. This is new for us, and I think this is a good thing to continue beyond the lockdown. Those who are spiritual but not church goers are engaging with church online, so we need to keep up that engagement and build on it prayerfully.