Reflection 01: Archbishop of Wales, John Davies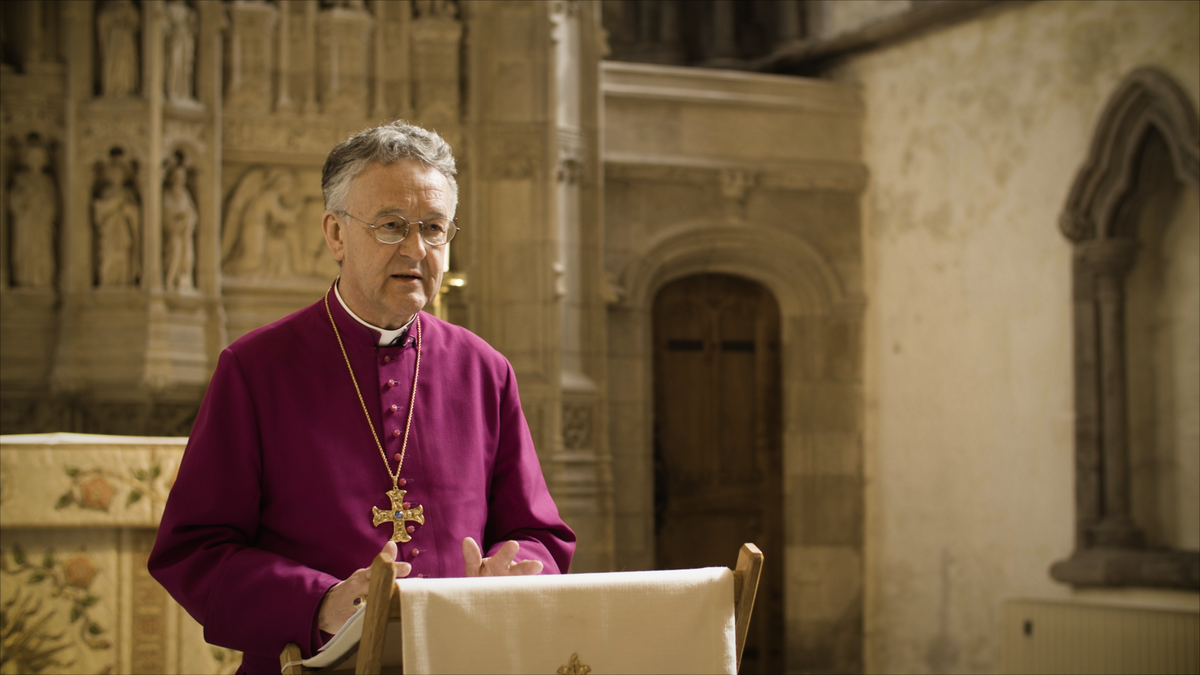 With the onset of COVID19, it seemed that the corporate practising of the Faith ceased for the foreseeable future. Church buildings, the family homes of the faithful, were closed. Worse than that, the fear was that, absence from corporate worship, far from making the heart grow fonder, could lead to worshippers losing the habit and, on the re-opening of church buildings, not returning to it. Furthermore, at such a time countless pastoral contacts might be lost.
This might have been the case in generations past when technology in the hands of the general public and, for our purposes, the faithful was far less sophisticated than is now the case, but in an age when telephones are 'mobile' and no longer simply used for the obvious – making telephone calls – things are very different.
I am, by nature, a reluctant technologist but, once things were explained to me, it was obvious that available technology presented wonderful opportunities not just to keep in touch with people, but also to share worship, prayer and reflection with them. I became familiar with, and an avid user of, live-streaming, and it was far simpler than I ever imagined. I probably could have set it up myself but, thanks to the permission given by the Welsh Government's Regulations, I was able to call upon the assistance of others. My intention was to provide, albeit in a limited form in some cases, the liturgies in which the faithful would have been able to share and, in the case of the early day of Holy Week to provide a liturgy that was relatively short with an accompanying reflection rooted in the events of the Passion story.
Thus far I have live-streamed, from Brecon Cathedral: the Eucharist on March 29th: the Eucharist of the Last Supper on Maundy Thursday; and the Good Friday Liturgy. In addition, at the Cathedral, I was able to record an Easter Message and a celebration of the Eucharist for Easter Day.
From the Chapel at my home I led Compline (Night Prayer) with a Reflection on Monday, Tuesday and Wednesday of Holy Week.
Whilst God is not confined to a building, I opted to use both the Cathedral and my Chapel for services. The Cathedral is the Mother Church of the Diocese and, as with their own local churches, people have an affinity which meant that seeing it used for the purpose for which it was built and at a significant time in the Christian Year offered not sentiment but reassurance
The result has been very encouraging indeed. In terms of numbers I understand from those who have access to the data that there have been almost 31,000 views of what I was able to offer. This included my Easter Message which was viewed almost 10,000 times.
Interpreting this data is for others, but it very clear that, despite radically changed circumstances, the journey of faith continued for very many people; and it is also clear from comments made and messages received that a number of people who would not identify as regular worshippers also tuned in, even if only for a quick glimpse. There were also plenty of 'shares.'
Operating in front of a camera, large or small, rather than in front of congregation, large or small, can, of course, be disconcerting. However, I didn't, personally, find that adjusting to this was difficult. The obvious attentiveness of the people operating the technology, attentiveness not just to the equipment but to what was being said, was clear; and I also found it possible to imagine, in my mind's eye and beyond the camera, the faces of some whom I knew were watching when live-streaming or whom I knew would be watching recordings.
'Digital Church' clearly has a long reach and huge possibilities for establishing, maintaining and making good use of contacts, both in present circumstances and at a time when a form of normality is restored. I would suggest, however, that there will be a new normality which will see the use of digital church continuing and being used for the purposes of worship, teaching, reflection and pastoral contact. This will be very useful in scattered communities for which face-to-face gathering or meeting presents challenges and discourages or even prevents some from participating.
I would end by expressing the hope, however, that Digital Church will become an addition to the menu which we can offer rather than a replacement or substitute for the gathering of the faithful in their church buildings, their spiritual family homes.
You can catch up with the Archbishop's services and reflections at: