Suzanne Baker – Faith in Families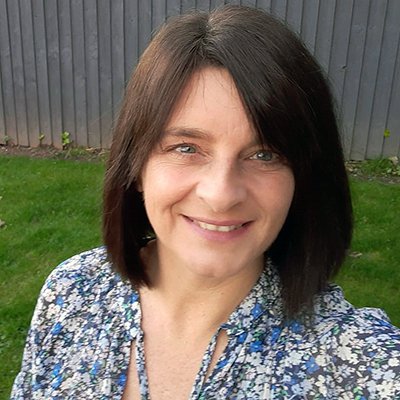 Between job losses, school closures and isolation, lockdown has been a difficult and anxious times for families, particularly for those who were already struggling. So the work of Faith in Families, an initiative from the Diocese of Swansea and Brecon to support families, has been more important than ever.
Suzanne Baker has been a passionate and dedicated member of the Faith in Families team for the past 12 years. She is the co-ordinator of its Eastside Family Project which focuses on helping parents with guidance and advice.
With Covid guidelines restricting meetings, Suzanne and the Faith in Families team, have had to find creative ways to help families and maintain their presence in the community.
She says, "Our client group is made up mainly of those living in poverty, struggling in overcrowded conditions, suffering with mental health issues, dealing with challenging behaviours and now having to cope without the routine and respite that school brings.
"Many of our families were at breaking point prior to the national lockdown and in the early days we heard the despondency in their voices whilst doing wellbeing checks by phone. Parents spoke of how they struggled from one day to the next. We would only see families face-to-face when we dropped off foodbank deliveries. But there are limitations to what can be discussed from the garden gate - we knew that we needed to be doing more.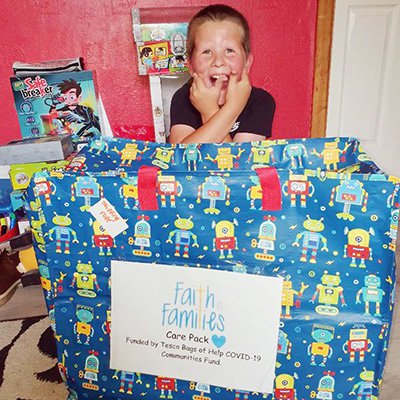 "As meeting up indoors was no longer an option, the project met with families outdoors, meeting in local green spaces and going for walks around the community. Feedback was positive, moods were lifted, individuals felt supported and listened to, and most importantly problems addressed."
Some of the cases Suzanne and her team have had to deal with during the pandemic have been heart-breaking. They provided practical and emotional support to a mother-of-five who suffered a psychotic break-down. They helped another mother get a school placement during lockdown for her son whose serious behavioural issues were pushing her to breaking point. They advocated on behalf of a mother fleeing domestic abuse with her two young children, and for whom English was a second language. Through their latest learning project, one single mother, with no family support or qualifications, completed 20 online courses. They helped a father struggling to meet the emotional needs of tantrums of his son who had seen too much.
"We were there to offer walks aimed at finding solutions to his problems, positive progress was made and relationships were strengthened," says Suzanne.
As well as helping families, the team also supported food banks to help those in need, engaging with new clients, many of which, went on to access the online training courses aimed at increasing skills needed for the work place. Weekly craft sessions were also held at a care home for those missing family contact.
Guiding and shaping Suzanne's work is her Christian faith and her own experience of growing up in a low-income single parent household.
"That gave me a clear understanding of the challenges families experience," says Suzanne. "I attended St Teilo's church in Clase from a young age - it provided children like myself with clubs and activities. Having people invest time in helping me learn and have fun had an impact on my life, it helped shape me.
"I wanted to help families with young children to address hardships and to make better choices. It was, and is, important to me that others knew their worth and were able to explore possibilities. I shaped the Eastside Family Support Project to ensure that all that came through our doors felt welcome and included. Through building relationships and getting to know the challenges faced by those in the community, the project was able to meet many complex needs and see families grow in self-knowledge and pursue new opportunities.
"My faith has given me the foundation and inspiration to do the job to the best of my abilities."
Volunteer, Serve, Participate
All of us can be torch-bearers. We can carry the light through volunteering, serving and participating. To find out what you can do for your local community, complete the volunteer form with your details and we will put you in touch with someone who can guide you.
Volunteer Form