Christina Jenkins Plant Dewi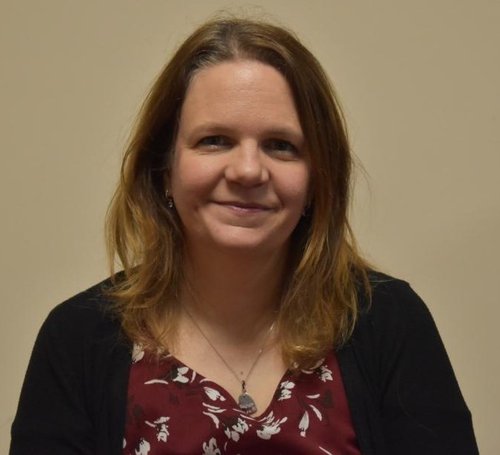 Helping vulnerable families during the pandemic has been a challenge for staff and volunteers of Plant Dewi, the children's project run by the Diocese of St Davids. It called for a creative response from the whole team, says family support manager, Christina Jenkins.
"The Covid-19 pandemic changed the service overnight from face-to-face group support for families to remote support through one-to-one phone calls and online activities. Staff stepped up immediately to support families at a time when everyone's world was being turned upside down and families needed a friendly voice to guide them through. It was vital that those staff were also supported and well-being took centre stage as working life was suddenly thrust into the home, along with schooling children and caring for relatives.
"One of the biggest challenges of the pandemic was the immediate change to how staff could contact families. The options of dropping into a family centre or a group were suddenly taken away from parents and WhatsApp groups, Messenger, Facetime, and phone quickly took over. Lockdown amplified many issues for families, including poverty, anxiety, managing children's behaviour and isolation. Those weekly check-ins with families became a vital part of support during restrictions, allowing staff to react quickly to times of crisis by delivering food parcels, baby bundles and referring families to specific support when needed.
"As the pandemic progressed, tremendous creativity emerged across the projects as staff took to delivering full timetables of online activities including cooking, messy play, breastfeeding groups, story time, science clubs and parenting courses. The collaborative work with families and partner agencies increased hugely and all of sudden parents, no matter where they lived, could access support. While for many, barriers of travel and rurality were removed, it was also recognised that for others digital poverty was a very real factor that made schooling children and accessing services a hugely stressful time. For several projects this meant gaining funding to purchase IT equipment to loan so families could join in activities but also use them to complete important household forms and apply for jobs.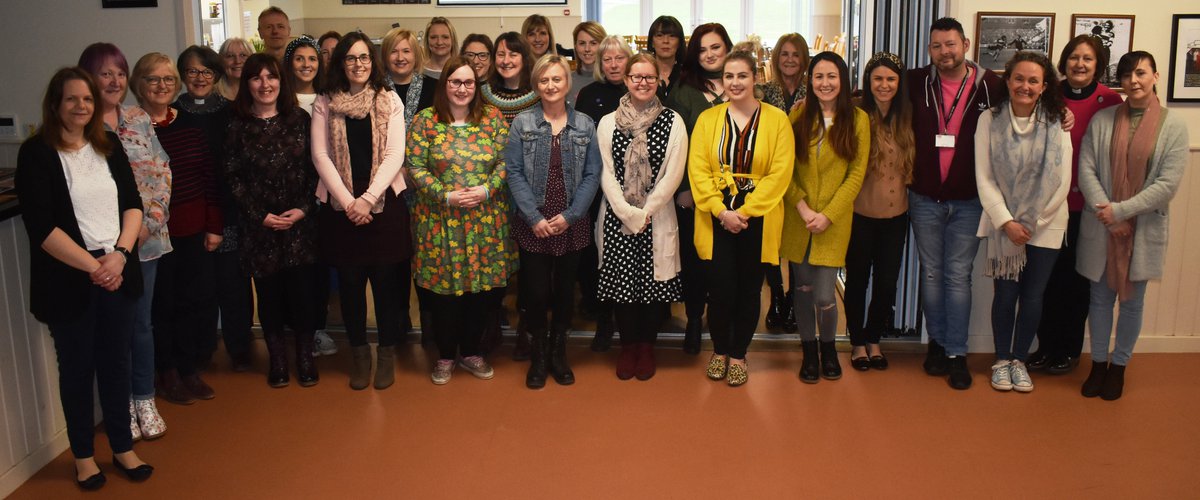 "When restrictions eased and outdoor activities were possible, staff and volunteers were keen to offer this opportunity and worked hard to ensure a COVID-19 secure experience, understanding how valuable interaction was to families and especially those toddlers and new babies who had been so isolated for months. For the Dads' group it was an opportunity to get busy again with installing park equipment, litter picks and gardening. For the staff team it was opportunity to really talk to parents again and get a sense of their true wellbeing. So, whether it was rain or shine staff were out in parks, on beaches, family centre gardens or splashing about in streams to spread a bit of joy. One of the unexpected outcomes of this was that for many families it was their first experience of leaving the house and it reassured them and gave them the confidence again to take the children out to explore.
"As well as receiving support from Plant Dewi many of our families this year have asked us to help them to reach out to others and show kindness too. Families have helped to put shoe boxes of gifts together for care home residents, given up time to help in local food banks to pack Christmas hampers, and used their activity packs to make personalised gifts for others. Fitting tributes to the values of Plant Dewi and the huge efforts of staff in the most challenging of times to continue to support and empower families to bring about positive change."
Volunteer, Serve, Participate
All of us can be torch-bearers. We can carry the light through volunteering, serving and participating. To find out what you can do for your local community, complete the volunteer form with your details and we will put you in touch with someone who can guide you.
Volunteer Form