Assistant Bishop in Bangor
The Right Reverend Mary Stallard, Assistant Bishop in Bangor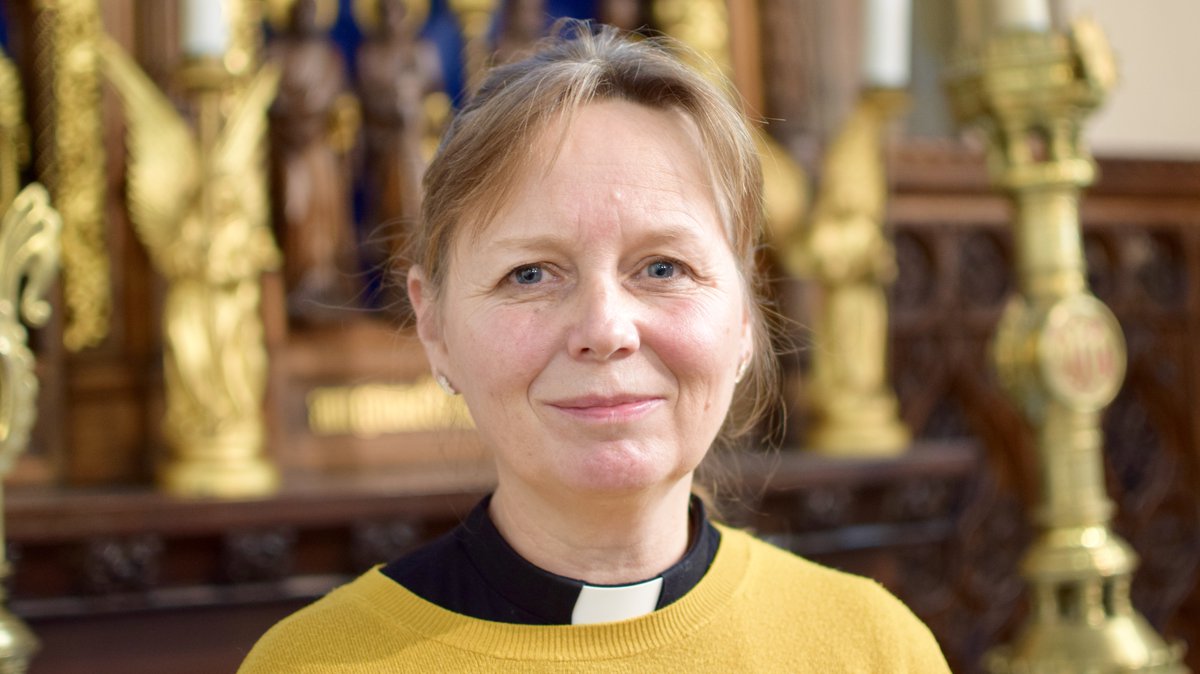 Originally from Birmingham, Bishop Mary Stallard grew up in a vicarage. Her father was a vicar and her mother a scientist which meant she was raised in a home where asking questions about life and faith was encouraged.
Mary read Theology at Selwyn College, Cambridge and studied to be a teacher in London before training for ministry at Queen's College, Birmingham and Tamil Nadu Theological Seminary in India. Among the first women to be ordained as a priest in the Church in Wales in 1997, she served her curacy in Newport, before moving to the Diocese of St Davids as deacon-in-charge and vicar of Ysbyty Cynfyn, Eglwys Newydd and Llantrisant. In 2003, Mary was appointed Canon Residentiary at St Asaph Cathedral and Bishop's Chaplain, serving also as Diocesan Director of Ordinands and Chair of the Diocesan Board of Ministry, and as Provincial Selection Secretary.
From 2011 to 2018 she served as Anglican Chaplain at St Joseph's Catholic & Anglican High School, as well as being an Associate Priest in the Wrexham Mission Area. She was also co-director of the St Giles' Centre for Religious Education & Faith Development in Wrexham.
She was appointed Archdeacon of Bangor and associate priest of Llandudno in 2018. She was appointed Assistant Bishop in Bangor in 2022.
Mary's substantial broadcasting ministry has seen her appear on BBC Radio Cymru as a leader of Yr Oedfa and contributor to Bwrw Golwg, on BBC Radio Wales's All Things Considered, Celebration, Wednesday Word and Weekend Word, and on Radio 4 as a leader of The Daily Service and Sunday Worship and as the author and presenter of Prayer for the Day.
Mary is married to the Revd Andrew Sully, Ministry Area Leader of Llandudno, and they have two grown-up daughters. Her hobbies include cooking, reading and running.